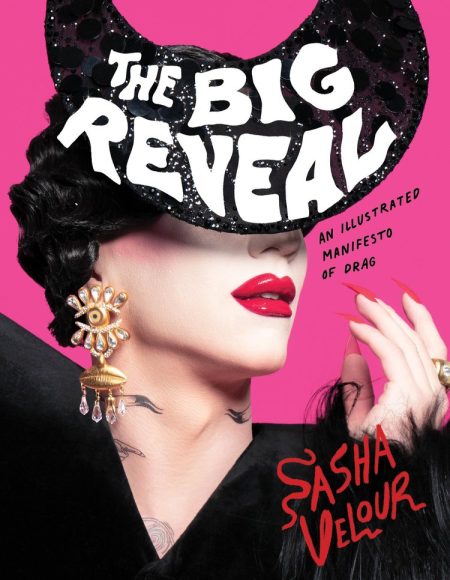 The legendarily fabulous drag legend known as SASHA VELOUR came to all of our attentions way back in 2017 during Season 9 of RuPaul's Drag Race when she won the crown and began her reign as a fashionably fabulous drag superstar. The arty farty diva was more than just a lip syncing goddess….Sasha came from a design background and brought a keen sense of what is fashionable, not just in her "lewks" but with her allover brand. Prior to appearing on RPDR, Sasha had produced her own print magazine among many other projects.
She's bringing all that fabulous knowledge to her first big book, The Big Reveal, An Illustrated Manifesto of Drag, will be published this coming April 4, 2023 from Harper and Sasha is hitting the road to promote it. The Big Reveal, An Illustrated Manifesto of Drag is:
…a quilt, piecing together memoir, history, and theory into a living portrait of an artist and an art.

From an iconoclastic drag queen comes an equally singular, thought-provoking book that brings necessary and sparkling substance to our understanding of drag, queerness, beauty, and liberation!
Sasha will hit the road after a book launch event in NYC on April 4th to visit 16 US/Canadian cities on a fabulous performance/book promotion tour including a stop in Seattle on April 10th at the Neptune Theatre…tickets at: https://www.stgpresents.org/calendar/13920/sasha-velour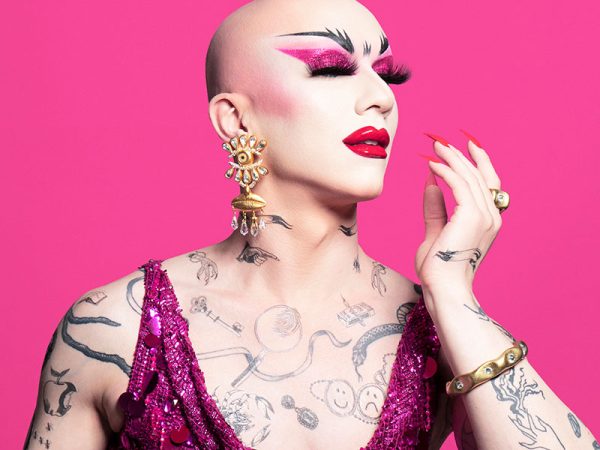 What you should expect from the show:
The show will present an immersive evening of drag, storytelling, and live art, bringing the book to life, featuring iconic new performances from Velour herself, an in-person conversation with a special guest star, an audience Q&A, and book signings.
"I can't believe I wrote a book without a ghostwriter! Who do I think I am?! A drag queen with things to say, apparently… That's why I wanted to translate this book to the stage and open it up for conversation with you! Let's celebrate the big reveals, the artistry, and the human stories that brings us together!" – SV
"The Big Reveal Live Show!" will run for 90 minutes with no intermission, and tickets will be available for purchase beginning January 19, 2023. VIP tickets will also be available, which will include exclusive art prints from the book and a meet-and-greet/photo-op with Sasha before the show.  Books are not included with ticket purchase; however, purchase of the book is not required. Copies of The Big Reveal: An Illustrated Manifesto of Drag will be available for sale in the lobby at all show venues from local sellers, as well as online. Books are available for preorder in the US and Canada
(Visited 45 times, 1 visits today)