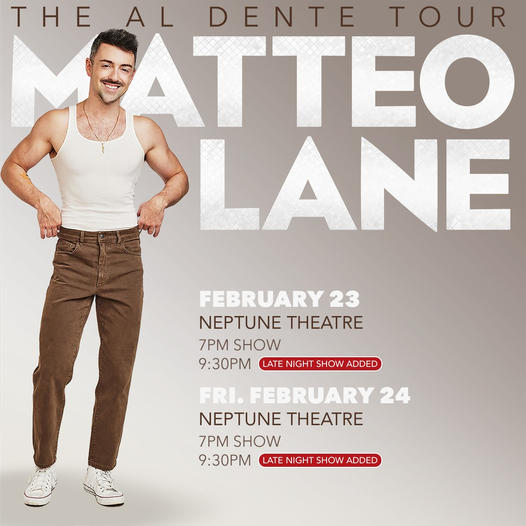 It's great seeing LGBTQ comedy stars climb the ladder of success and there are a couple fastly rising stars coming to Seattle in the weeks ahead. The first one, adorable cutie pie MATTEO LANE was here just a year ago playing (and selling out) the 100 seat comedy club at The Crocodile. For 2023, Matteo is back in Seattle but this time he's selling out FOUR shows at the much larger Neptune Theatre in the U-District on February 23rd and 24th.
Matteo's shows aren't TOTALLY sold out…there's like 2 or 3 tickets available on each of the nights but at a premium cost…good for Matteo! At this rate, he'll be back in Seattle in a year and moving up to The Moore or even The Paramount. If you wanna grab one of those few remaining tickets to check out Matteo, go to: https://www.stgpresents.org/calendar/13615/matteo-lane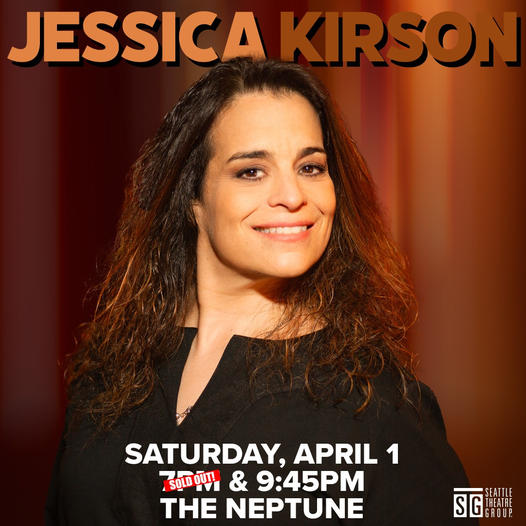 You'll have better luck (if you hurry!) of snagging a ticket to Jessica Kirson's just added 2nd show, also at The Neptune, on Saturday April 1st. After the first show sold out, they added a second show at 9:45pm. Go to https://www.stgpresents.org/calendar/13962/jessica-kirson to snatch one!
Jessica is a hilarious out lesbian comedian who has been in Seattle previously including a terrific "Stand Up For Pride" show in 2017 with an another rising star named…Fortune Feimster.
Check out L.A.Kendall's interview with both of these comedy legends in 2017: https://seattlegayscene.com/2018/05/sgs-interview-hot-comedy-queens-fortune-feimster-and-jessica-kirson-stand-up-for-pride/
(Visited 117 times, 1 visits today)