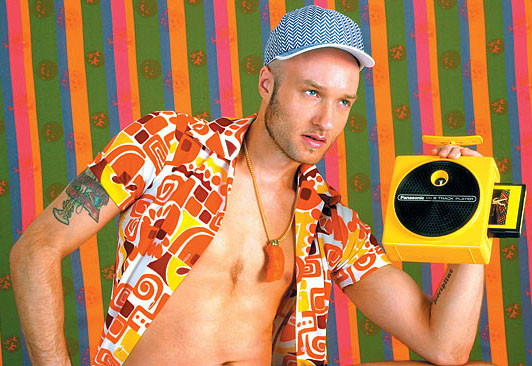 Another gorgy Saturday in July, and another huge list of fun options.
Why not bop down to Tacoma and enjoy their Pride Celebrations? The Mix is hosting a Pride Street Party with Cazwell, DJ L.A. Kendall, Aleksa Manila and a host of other talent. It's gonna be a PAR-TAAAAY in the Gayest City in Christendom!!!
Cherdonna & Lou, the divine comedy/dance act are absolutely DIVINE and they're doing their own VERY special show this weekend at Velocity Dance Center on Capitol Hill…and, it's apparently their last show together!
From their Facebook invite:
July 13th and 14th
8pm and 10pm
http://www.brownpapertickets.com/event/399220

My Obviously Unsuccessful Lifestyle is a parade of impulses designed by The Cherdonna and Lou Show to take you on a summertime roller coaster ride of performative delights. Joined by an ensemble of Seattle weirdos plus some local celebs doing their best Cherdonna and Lou impersonations, this is The Cherdonna and Lou Show multiplied in multiplicity for your viewing pleasure.

You've seen Cherdonna and Lou dance together, sync together, stab each other with knives, break bottles over the other's head, break their heads over the other's head, and wrestle each other in and out and back into the ground. The time has come for the band of two to break up to pursue solo careers. My Obviously Unsuccessful Lifestyle is a celebration of their partnership, a swan song, and an opportunity for the pair to try to shove all the ideas that haven't fit into any of their other four evening length works or numerous short acts into one cohesive show.

While this is the last evening length work The Cherdonna and Lou Show is presenting in the foreseeable future, the duet will continue to appear by request and as part of such theatrical productions as DeLouRue's FREEDOM FANTASIA and Homo For The Holidays!
AND, the Sisters of Perpetual Indulgence-Abbey of St. Joan are having a 17 year anniversary Kegger Party at R Place…$10 gets you all you can drink! AND, it helps out the Sisters and all the good work they do…a small price to pay for a nasty beer hangover!
Remember to HYDRATE, play SAFE, and MOISTURIZE! No one likes a dried out old homosexual!
(Visited 1 times, 1 visits today)