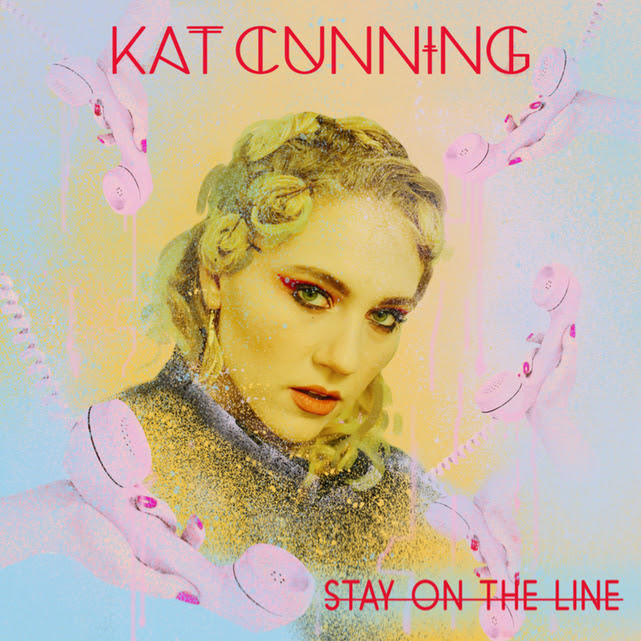 Oh, that naughty Kat Cunning!
The rising young New York based singer/songwriter/actress has a new single out, "Stay on the Line" and it explores the fun of…phone sex! 
The out queer performer tells Out Magazine:
I'm all about inclusion and hope that my music is appreciated by a diverse audience… but my little gay heart is a flutter when I imagine that I am giving queer people something that makes them feel seen and invited into another facet of art and society. I write from my heart. My heart is queer. No brainer. Not hiding.
You can check out her new song on Out…and, she'll be seen in a recurring role on HBO's The Deuce later this year.
Shares New Single "Stay On The Line" w/ OUT Magazine
First Play on BBC Radio 1's Phil Taggart Show 
"An enchanting voice that's equal parts ethereal and sex"
– OUT Magazine
"A dynamic and exciting new queer voice in the music industry. Prepare to be mesmerized"
– NYLON
"The sultry-voiced Kat Cunning brings an exquisite, indie-siren quality"
– The New York Times
"Kat Cunning has all the intensity of Lorde, but with a much more ethereal quality"
– BlackBook
"Fierce…striking delivery and tastefully erotic demeanor"
– Ones To Watch
"Cunning's voice is distinctive and her covers solid"
– Huffington Post
"…evokes a frantic 1800s Moulin Rouge" 
– Refinery 29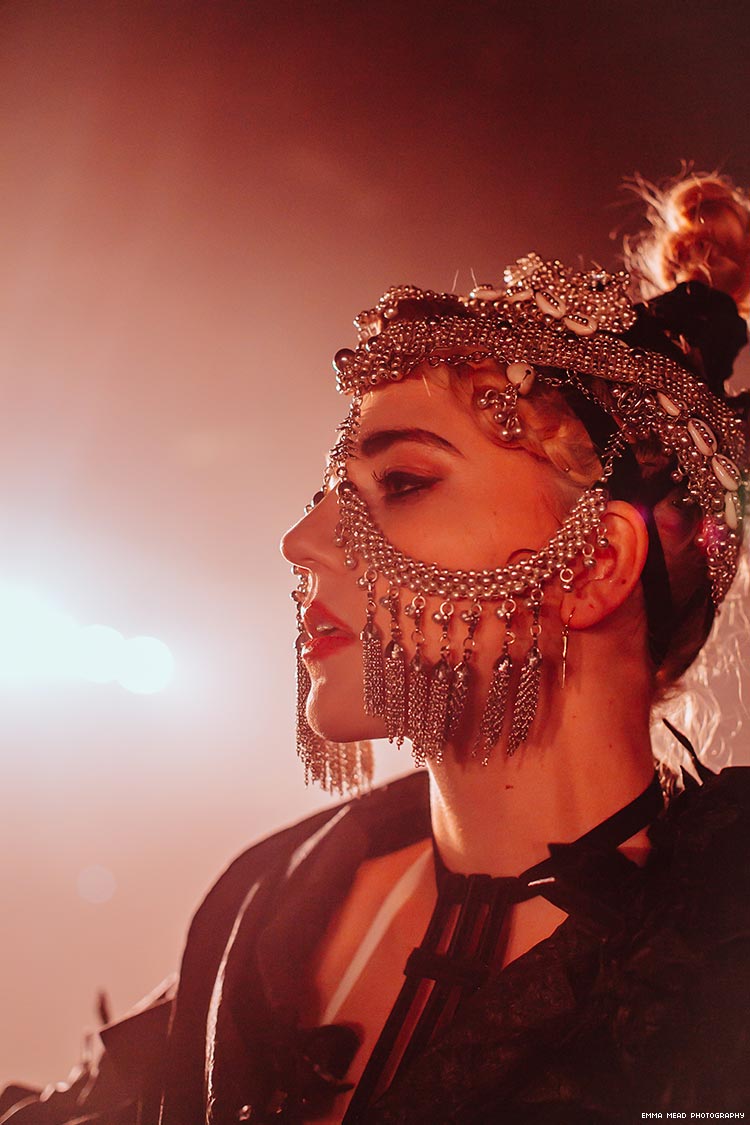 Photo Credit: Emma Mead Photography
Since releasing her debut singles in 2017, NYC-based musician and actress Kat Cunninghas established herself as a force to be reckoned with. Following a sold-out national tour with acclaimed-singer songwriter LP, including debut festival performances at The Great Escape and Firefly Music Festival, Kat continues to make waves on the international scene.
Yesterday, she shared new single "Stay On The Line" with OUT Magazine, fusing ethereal synths and an infectious beat. The track was first featured on Phil Taggart's BBC Radio 1 show and is now available on all digital platforms. About the track, Kat comments: "Stay on the Line is about Phone Sex but more about connection and people finding each other – poetry and beauty. Romanticizing of the land line  – My message is always about inclusion, people being themselves, and celebrating who they are."
Blending pop, soul, and Baroque arrangements, Kat draws from her study of dance as well as her time on stage as a Broadway actress (Dangerous Liaisons, Cirque Du Soleil's Paramour, Sleep No More). After recently earning a recurring role on HBO's The Deuce, Kat was selected to perform at the Teen Vogue Summit, further establishing herself as a thought-leader in the LGBTQ+ space. To date, she has performed for NYLON, Paste Magazine, and as the only live component in Refinery29's Fashion Week exhibit.
Since launching her music career in 2017, Kat Cunning has garnered over 300,000 streams, charted on HypeMachine's Top 20, and tipped BBC Radio 1's Annie Mac to dub her a "New Name To Watch In 2018." Her sultry, exquisite voice has already earned praise from the likes of The New York Times, Huffington Post, Refinery29, and BlackBook.As she prepares for her debut EP later this summer, be sure to stay tuned for more from Kat Cunning!
Listen/Share: "Stay On The Line"
Spotify | Apple Music | iTunes| Soundcloud
Website | Facebook | Twitter | Instagram | YouTube | Soundcloud | Spotify
(Visited 1 times, 1 visits today)