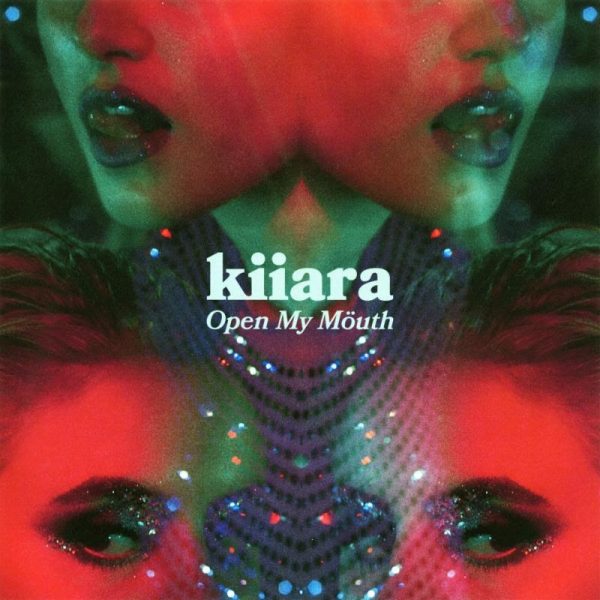 KIIARA DROPS NEW TRACK & MUSIC VIDEO
FEATURING DESIGNER CHRISTIAN COWAN AND HIS
FALL FW19 RUNWAY LOOKS
DEBUT ALBUM SET FOR RELEASE FALL 2019
(PHOTO CREDIT: TRENT BARBOZA)
24-year-old multiplatinum singer-songwriter and "Princess of Chop-Pop" KIIARA debuts a brand new song, "Open My Mouth," which marks the lead single from her highly anticipated debut album set for release this fall via Atlantic Records. The track, and its accompanying video, gives fans a taste of what's to come off the forthcoming record – listen HERE.
"Open My Mouth," co-written by Kiiara, Amy Allen (Halsey's "Without Me", Selena Gomez's "Back To You"), Scott Harris (Shawn Mendes' "Treat You Better" and "There's Nothin' Holding Me Back"), Ian Kirkpatrick (Dua Lipa's "New Rules", Julia Michaels' EP), and Joe London (Pitbull, Jason Derulo, Fifth Harmony) showcases Kiiara's unique ability to blur the lines between genres with her signature vocals and honest lyrics.
"Art is open for interpretation, so while some will listen to this song and relate to it based on relationships they've had in their lives, for me this song is about the relationship I have with myself," Kiiara says of the new track. "I've struggled with mental health issues for my entire life. I've felt silenced, I've felt alone, and I've felt afraid. To me, this song is about facing these realities and putting it all out there. It feels empowering to open up and finally speak my truth, and I hope in doing so I can encourage others to let their guard down and do the same, so they don't feel so alone and helpless."
The accompanying music video, directed by Juliana Carpino, features designer Christian Cowan and fashion from his FW19 line along with a special cameo appearance from Austin Mahone – watch HERE. "Working with Kiiara is always a dream, her talent is off the charts, she has her own style and is the most fun to work with. When those all come together it always ends up being magic," Cowan says of their video collaboration.
"Open My Mouth" follows Kiiara's 2018 release of hit single, "Messy," which surpassed 50 million streams and received critical acclaim, with V Magazine asserting "Kiiara has struck gold once again." Earlier that year, "Heavy," her gold-certified collaboration with Linkin Park, earned her a nomination for Top Rock Song at the 2018 Billboard Music Awards. To date, Kiiara has accumulated over 1.1 billion streams worldwide, including her debut single "Gold," which broke the Top 5 on Billboard's Pop Songs chart and went on to reach RIAA multiplatinum certification. Her chameleon-like vocal prowess has resulted in high-profile collaborations with some of pop, EDM, rock and hip-hop's biggest players, including Ty Dolla $ign and Future ("Darkside"), as well as David Guetta, Dimitri Vegas and Like Mike ("Complicated"), and Steve Aoki ("Be Somebody") just to name a few.
STREAM/DOWNLOAD "OPEN MY MOUTH" HERE
WATCH THE "OPEN MY MOUTH" MUSIC VIDEO HERE
ABOUT KIIARA
Hailing from Chicago, Illinois, Kiiara is a multi-platinum singer-songwriter and anything but a typical pop star. She exudes a cool confidence and channels a diverse array of edgy musical influences, from Eminem to Linkin Park. She dropped literal "Gold" onto SoundCloud in the summer of 2015 which led to a recording contract with Atlantic Records. "Gold" has racked over 675M streams, peaking at No. 5 on the Billboard U.S. Top 40. In 2016, she released a debut EP called low kii savage, which lead to performances on The Tonight Show starring Jimmy Fallon, Lollapalooza, and her first sold-out headlining tour. Over the next two years the singer expanded her palette with a string of single releases including the electro-hip-hop single "Whippin" (2017) and the chill and poppy single and video for "Messy" (2018). Kiiara's chameleon-like vocal prowess and ability to adapt in the studio and toggle between powerful and ethereal vocals has resulted in high-profile collaborations with some of pop, EDM, rock and hip-hop's biggest players. In a twist of fate, she also teamed up with one of her longtime idols: nu metal/rock legends Linkin Park. Their Gold-certified collaboration, "Heavy," earned Kiiara a nomination for Top Rock Song at the 2018 Billboard Music Awards. Now, as she gears up for the release of her highly anticipated debut album, Kiiara is ready to turn her focus inward once more. Whether she's belting out notes on a collaboration or singing about her most intimate feelings on her own track, one thing is for sure: When Kiiara opens her mouth, we're compelled to listen.
CONNECT WITH KIIARA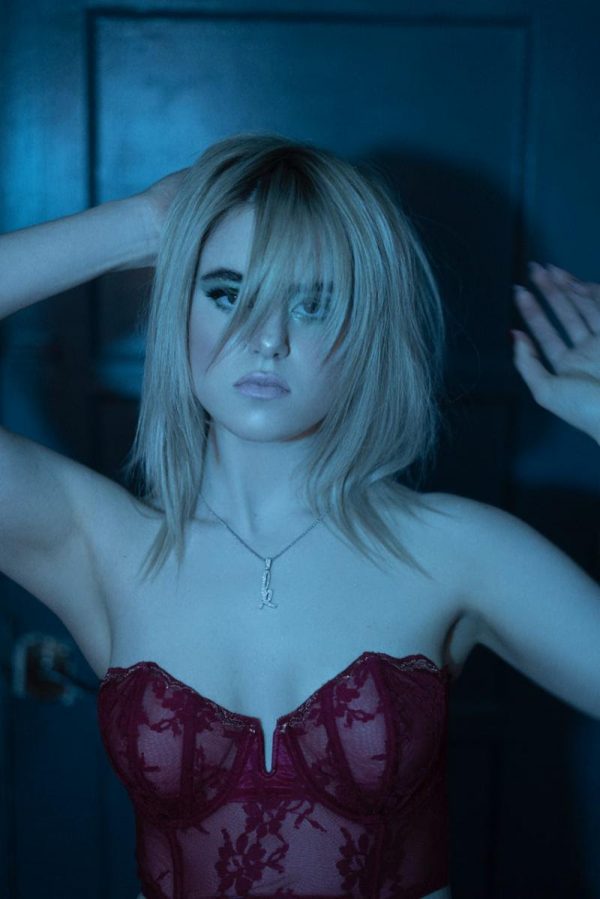 (Visited 4 times, 1 visits today)