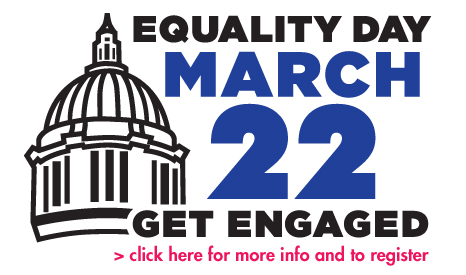 It's Equality Day in Olympia as the LGBTQ community gathers at the State Capitol to let legislators know, "We're Here, We're Queer, We Do More Than Dance in Drag and Drink Beer"…like pay taxes, vote, and demand equal rights.
From the Department of "Oh, Shit…We're Screwed!": Trace levels of radiation from the Japanese nuclear meltdown found in Washington State. Fortunately, it's not enough to hurt us and officials advise to NOT go out and binge on potassium iodine. No need to head to the beach and feast on kelp…
Yes, it's awesome that the U.S. State Department is calling on the U.N. to combat worldwide LGBTQ discrimination, but it also seems a tad hypocritical considering the fact that DOMA is still on the books and DADT hasn't completely bit the dust. But, don't do as we DO, do as we SAY!
Big Premieres in NYC: Priscilla, Queen of the Desert: The Musical opened on Broadway to mixed reviews but hottie Nick Adams as Felicia is a Star, baby! And, the cast of HBO's remake of the classic James Cain novel and Joan Crawford film Mildred Pierce gathered for a red carpet screening with stars Kate Winslet and Guy Pierce (the original Felicia from the ORIGINAL "Priscilla", BTW) and gay director/Portland resident Todd Haynes. We. Can. NOT. Wait. to see BOTH these shows.
Dear Queer Mad Men Fans: Is our long wait over? Reports indicate that studios/network/creator Matt Weiner are FINALLY close to a deal for Season Five of the beloved 1960's set drama. These muthas need to wrap it UP, 'cause some of us at SGS are MAD for Mad Men, and if we don't get our Don Draper fix by fall, we will march on Hollywood and burn it DOWN!
Disco/Soul singer Loleatta Holloway passes at age 64. The diva, best known for "Cry to Me" and "Dreaming" will be missed. A toast to Loleatta Holloway! Let's listen to her SING!
(Visited 1 times, 1 visits today)