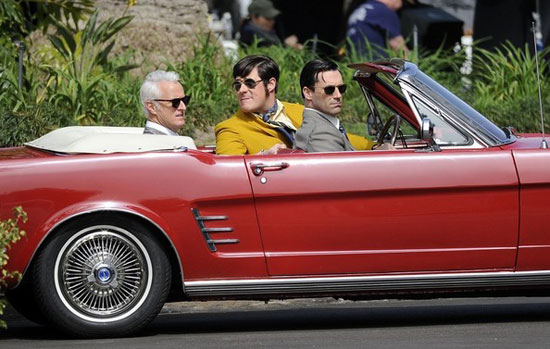 We're HUUUUUUGE fans of AMC's "Mad Men" and we're HUUUUUUUGELY excited that Season 6 of the award winning show set in the madcap world of a 1960's Madison Avenue advertising agency is debuting with a two hour episode on Sunday, April 7th.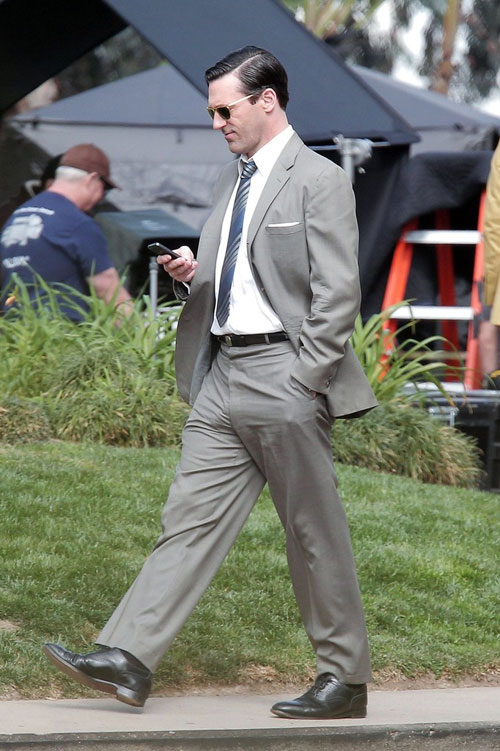 We also hugely admire these on set photos from a location shoot for this season featuring Jon Hamm as Don Draper, John Slattery as Roger Sterling and Rich Sommer as Harry Crane. It looks like the characters must be visiting Hollywood and it's interesting to note that the show is definitely entering the late 60's and that Harry Crane is definitely embracing the style of the era while Roger and Don are still clinging to more traditional menswear.
Except when it comes to Mr. Hamm's apparent lack of suitable undergarments…apparently, it's not only the hippies of the era who chose to venture forth into public without their Fruit of the Looms. Mr. Hamm is well known for not wearing much in the line of genital support garments in real life and apparently feels it's also not a requirement for the character he plays on "Mad Men".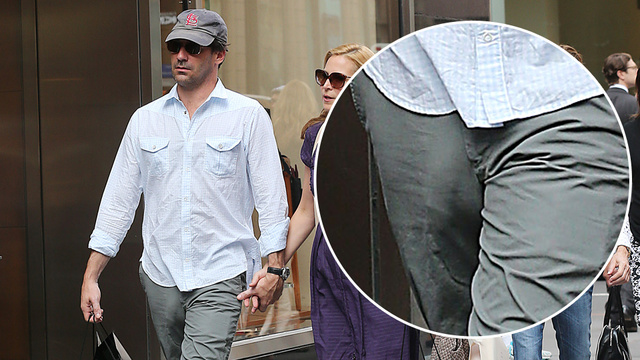 We hugely approve.
(Visited 9 times, 1 visits today)