There are only two wide-release movies opening this weekend in Seattle–The Hangover 2 (never would I ever) and Kung-Fu Panda 2 (who cares?). Therefore you have no excuse not to check out what's happening at SIFF and the local independent cinemas in town.
Selected SIFF Screenings
Gun Hill Road, directed by Rashaad Ernesto Green, starring Esai Morales, Judy Reyes, and Harmony Santana. Gun Hill Road received tons of recognition when it premiered at Sundance this year. The film examines how a hardened ex-con (Morales) returning to his estranged family in the Bronx learns to deal with his son, who is undergoing gender reassignment therapy. Playing the character Michael/Vanessa is Harmony Santana, who has received excellent reviews for her portrayal. It's refreshing to see trans-women portrayed by women in film rather than men in drag. It goes a long way towards legitimizing trans-gender identities. The other stand out talent from what I can gather from the buzz is lead actor Esai Morales, who also backed the film as an Executive Producer. If you can handle super heavy and tense drama, then definitely make sure to catch this one. (Harvard Exit, 807 E Roy St, Friday, 7 p.m.; Admiral Theatre, 2343 California Ave SW, Sunday, 3:30 p.m.)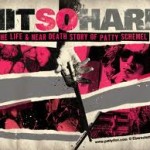 Hit So Hard: the Life and Near Death Story of Patty Schemel, directed by P. David Ebersole. Fans of Seattle rock unite! Legendary Hole drummer, Patty Schemel, gets the rock-doc treatment a la up-and-coming director P. David Ebersole. Courtney Love certainly stole the spotlight and the headlines back in the Hole days, but Schemel was considered the artistic leader of the group, and an openly queer woman pioneer in grunge rock. The documentary gets up close and personal dealing with her past drug addiction, the overdoses of near friends, such as Kurt Cobain, and includes rare footage of the Cobain family with baby Francis Bean. This documentary should feel like a postcard from Seattle's recent (but feels so long ago) past. (Egyptian Theater, 805 E Pine St, Friday, 9 p.m.; Neptune Theater, 1303 NE 45th St, Sunday, 4 p.m.)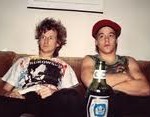 Shut Up Little Man! An Audio Misadventure, directed by Matthew Bate. In 1987 two punk roommates record the late night drunken obscenities of their quarrelsome neighbors, one a flamboyant gay man and the other an outspoken homophobe. (An R-rated version of the Odd Couple.) This documentary examines how the dissemination of these dubbed cassette recordings became the world's first viral sensation. I'm totally intrigued. (Neptune Theater, 1303 NE 45th St, Saturday, 10 p.m.; Egyptian Theater, 805 E Pine St, Monday, 9 p.m.)
Other Seattle Screenings
My Perestroika, directed by Robin Hessman. This week Northwest Film Forum screens a new documentary about five adults who spent their childhoods in the Soviet Union. Having made friends with a woman who grew up in Eastern Germany, and hearing her stories about learning to throw grenades in elementary school PE, makes me really want to see what it was like for kids in Russia. Craziness.
(Northwest Film Forum, 1515 12th Ave, Friday-Thursday, 7 and 9 p.m.)
Ryan Hicks is Development Manager for Three Dollar Bill Cinema, a film fan, and contributor to Seattle Gay Scene.
(Visited 1 times, 1 visits today)