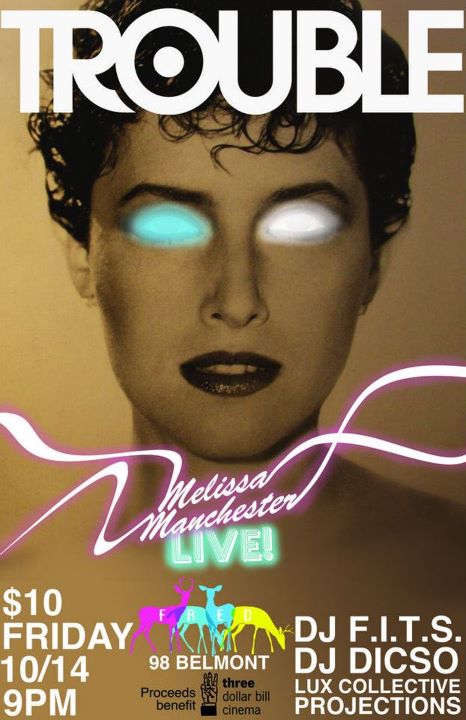 Like you needed another reason to attend the Seattle Lesbian & Gay Film Festival's opening gala film, "Dirty Girl" the totally adorbs film starring Juno Temple as the "dirty girl" who hooks up with her gay best friend on a road trip to find her bio daddy…but, Three Dollar Bill Cinema, the producers of SLGFF and Trouble Dicso have teamed up for the Gala After Party to be held at Fred Wildlife Refuge, 98 Belmont East (down the block from the new home of CC Attle's) immediately after the film screening at the Egyptian and they've landed a BIG guest to headline the party: The one and only Melissa Manchester will be in attendance and perform live at the event!
Ms Manchester is the Grammy winning pop vocalist best known (and beloved) for her hits, "Don't Cry Out Loud", "Through The Eyes Of Love (Theme from 'Ice Castles')", and the Grammy winning song "You Should Hear How She Talks About You". Her songs are a major plot point of Dirty Girl, and the singer makes a cameo appearance in the film and she served as an artistic muse to the filmmakers.
And, amusingly, Melissa Manchester will also share the bill with DJ Fucking in the Streets, and Dicso himself, (Terry Miller). The fun starts at 9pm on Friday, October 14th and admission to the party ONLY is $10 (with proceeds going to Three Dollar Bill Cinema). To purchase the film/party ticket go to the festival website; with that package you get 2 drink tickets.
We love our MM…she was a staple of our high school glee club! I've had "Don't Cry Out Loud" stuck in my head for DAYS!
(Visited 1 times, 1 visits today)