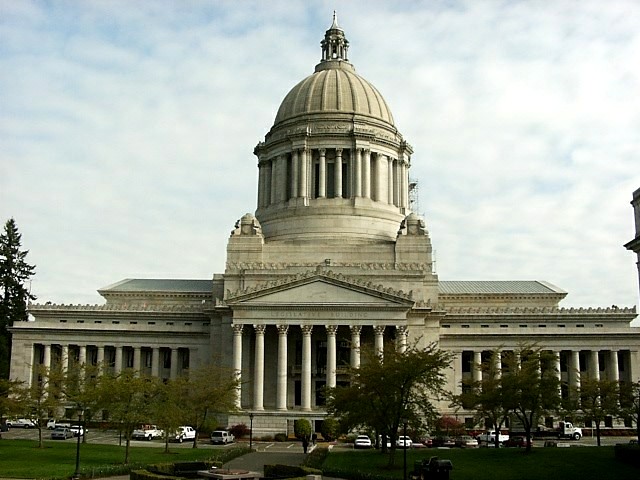 The Washington State Senate voted to approve the Marriage Equality Bill last week; today at 1pm it's the Washington State House's turn to debate and vote. Democratic Rep. Jamie Pedersen of Seattle says he has the votes to get the bill approved in the House; once approved, the bill would move to Governor Christine Gregoire's desk for her signature. Gregoire who originally pushed for the bill, has vowed to sign it, making Washington the seventh state in the U.S. to legalized same sex marriage.
But, anti-marriage equality groups have already placed in motion plans to derail the law, with a petition for a referendum to repeal marriage equality. If a little over 120,000 verified signatures are received by June 6, the measure would move to the November 6, 2012 general ballot to be decided by Washington State voters. Similar attacks in California and Maine resulted in the rescinding of marriage equality in those states, but voting patterns and polling have indicated that Washington voters feel differently. The electorate approved domestic partnerships in 2009 (Referendum 71) and more recent polls indicate the state is ready for equality:
From The Olympian:
In October, a University of Washington poll found that an increasing number of people in the state support same-sex marriage. About 43 percent of respondents said they support gay marriage, up from 30 percent in the same poll five years earlier. Another 22 percent said they support giving identical rights to gay couples, without calling the unions "marriage."

If a challenge to gay marriage law was on the ballot, 55 percent said they would vote to uphold the law. And 38 percent said they would vote to reject a gay marriage law.
We'll keep you posted. If this passes today and/or gets signed, expect the streets of Capitol Hill to be flooded with happy folk.