The Stranger and NWAA have teamed up for two big events happening within the next couple of weeks and both feature some strong, opinionated women and both will be appearing at Benaroya Hall within days of each other…
First up, the Queen of Mean, the one and only Joan Rivers. We love the Joan but it does seem odd that the Stranger is bringing her to town for a big show at Benaroya and basically acting like it's a special treat for Seattle…the divine Miss Rivers has been in the area several times in the last couple of years, usually at a casino. But, they're pushing the fact she'll be  here just a few days after the Oscars so we can expect lots of catty dishing on the stars, their fashions and their bad plastic surgery…oh, the irony! From the press release:
Just three days after the 2012 Academy Awards telecast, the inimitable JOAN RIVERS travels to Seattle for her Benaroya Hall debut. A true force of nature and internationally renowned comedienne, Joan will be bringing her uncensored, irreverent, and uninhibited standup comedy to this prestigious venue for one night only! From her signature question "Can we talk?" (a Federal trademark) to her red-carpet mantra "Who are you wearing?", the woman who asks the questions gets the answers that America — and the world — wants to hear.
The Lady Joan hits town next Wednesday, February 29, 2012 at 8pm. Tickets, ranging from $29 to $55 are available HERE!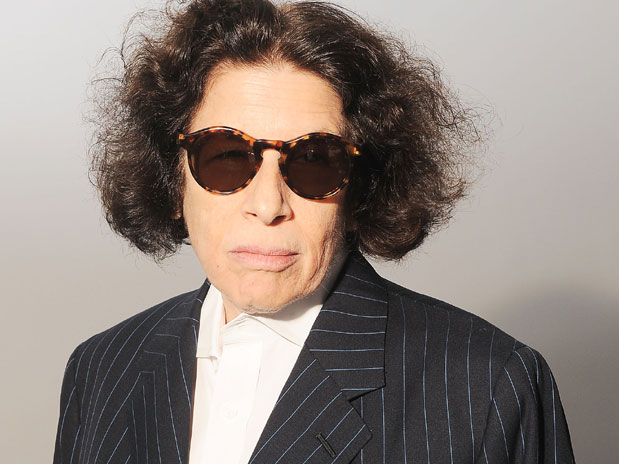 Just a few days later, on Friday, March 2, 2012, another funny lady hits town…writer/humorist/satirist Fran Lebowitz will engage in a conversation with moderator Dan Savage and the audience. Those of us old enough to remember the 80's and/or read tony rags like The New Yorker are well aware of Ms Lebowitz and her wit…younger audiences and film fans might know her from the Martin Scorcese directed documentary about her, also titled "Public Speaking". Regardless of where you know her from, expect an evening of dry, bracing wit.
Purveyor of a knowing, urban cool, the witty chronicler of the "me decade" and the cultural satirist whom many call the heir to Dorothy Parker, FRAN LEBOWITZ remains one of the foremost advocates of the Extreme Statement. Public Speaking was the title of an HBO documentary film about Fran, which was directed by Martin Scorcese and debuted in November 2010, and is also the title of this evening.

Local columnist and commentator DAN SAVAGE will engage Ms. Lebowitz on a variety of topics, in an off-the-cuff conversation that is certain to be forthright, irascible and unapologetically opinionated. The audience will also have the opportunity to ask questions of their own.
Tickets for this gig are also available, ranging from $25 to $42 at the Benaroya website.
And, while we're plugging Stranger/NWAA/Benaroya events, we guess it behooves us to mention that humorist and annual Seattle visitor David Sedaris will be bopping back into town on Sunday, April 29, 2012 for a 7pm show. Tickets are $38/$47 and available here. We're guessing that sometime during the show, he will talk about the demise of his favorite soap opera, "One Life To Live". Long live Victoria Lord Buchanan!
Tags: Benaroya Hall, Dan Savage, David Sedaris, Fran Lebowitz, Joan Rivers, NWAA, The Stranger