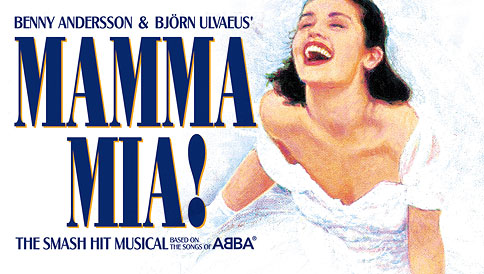 If, next week, you find yourself a bit down in the dumps about the weather or find that you have had a bit too much fun at WA State Leather Pride Week head on down to the Paramount and see Mama Mia! which is being presented by the fine folks at STG.
Buy a ticket, take your seat and you will soon be transported to a warm, sunny Greek isle where a young gal is on the eve of marriage, her mother is in for the surprise of her life and it's all set to the cheery music of ABBA!  I promise that after one number you will forget the chilly Seattle weather and the stinging welts you earned the night before.
The show runs from March 20th through March 25th.  Get your tickets here at STG Presents, Ms. Agnetha would want you to.
Tags: Mamma Mia!, The Paramount