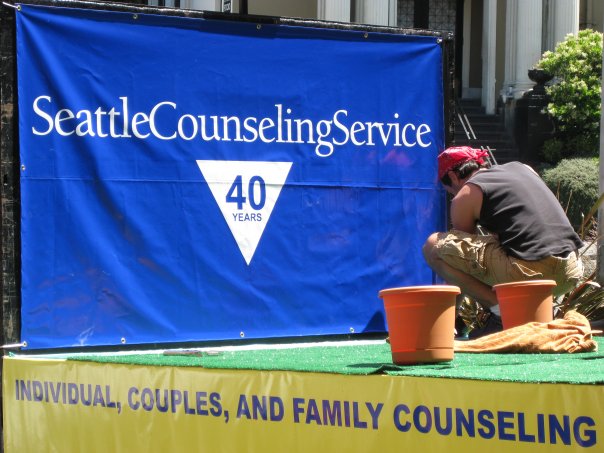 Very upsetting news this weekend. A member of Seattle's LGBTQ community took their own life this weekend after battling depression. I'm not releasing his name at this time until a friend or family member gives the ok but he was an active member of the queer community on the Hill with many, many friends. He will be missed.
If you, or anyone you know are battling depression and thoughts of suicide, please get help, or help them get the attention and treatment they need. There are a number of community resources available for the community at large and specifically for queer people. Therapy and counseling are available regardless of income; don't be afraid to reach out, make a call, talk to a friend…ANYTHING to get on the road to recovery.
Here's a couple of resources for Seattle; Seattle Counseling Services is specifically for the LGBTQ community.
Telephone/TTY: (206) 323-1768
FAX: (206) 323-2184
Email: info@seattlecounseling.org
Address: 1216 Pine Street, Suite 300
Seattle, WA 98101
Office Hours
Monday thru Thursday open 8:00 am to 8:00 pm. (some sessions run later). Friday 8:00 am to 5:00 pm.
24 – Hour Crisis Line
Serving King County residents
866.4CRISIS
(866.427.4747)
206.461.3222
FAX
206.461.8368
TTY / TDD for the Deaf
206.461.3219
(Visited 1 times, 1 visits today)