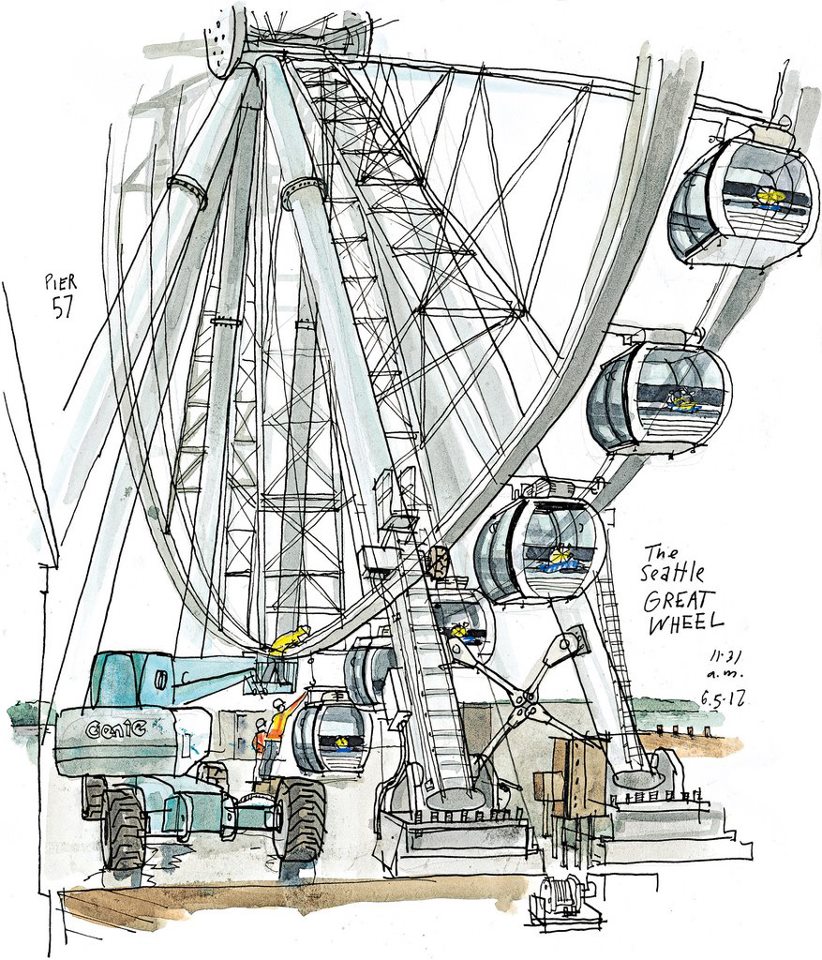 There's a lot of talk buzzing around on local Facebook pages today about an accusation being made against Seattle's newest tourist attraction, The Great Wheel, the waterfront giant Ferris Wheel. A local man claims he and a date were removed from the attraction for public displays of affection on Saturday night:
Last night after paying $50 per person to ride on the VIP car, and waiting for over an hour, my date and i were asked, more like escorted, off the ride. They demanded the tshirts you get when paying to ride in the VIP car, refunded the tickets, then walked us off the property. This this happened only after my date and i held hands getting on the ride, sat down in the car and shared a little kiss.
The poster later asked for a boycott of the attraction.
We're withholding his name for privacy and we've tried to contact him for an interview as well as the management of The Great Wheel but have had no reply as of this posting.
There are also folks jumping on the Boycott Bandwagon and we need to point out that apparently as of this time there has NOT been any formal complaint made against The Great Wheel. Boycotting a business or group based on hearsay is just a different form of discrimination. Until a formal complaint is made and The Great Wheel has a chance to respond, it's irresponsible to condemn them. 
Other LGBTQ visitors to The Great Wheel have also commented that they have not had any issues with the employees or management of the attraction.
To clarify: No public charge has been made and until there is a charge actually made and an investigation, calling for a boycott without any proof is nothing more than giving in to a mob mentality. Do not give into it.
More as it develops.
Tags: The Great Wheel, The Rumor Mill