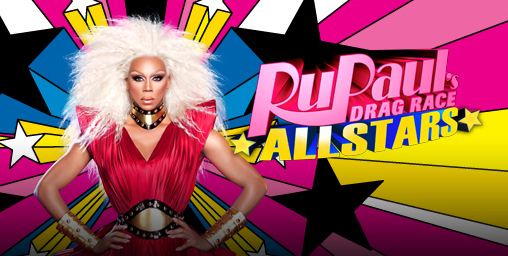 GASP!
Logo and World of Wonder just announced the contestants for "RuPaul's Drag Race: All-Stars" which is set to begin airing in October as a mini-series. There are names you would EXPECT to be on there (and, no winners from the previous 4 seasons) and a couple names that are a bit surprising:
Are you surprised to see Season One's kooky dame Tammie Brown on there? And, Season Three's emotional trainwreck Mimi Imfurst? Frankly, we're glad they thought outside the box…Tammie was odd and saucy and not afraid to confront RuPaul and while Mimi could be irritating, we also know she's hugely talented.
We've also heard who's the first one booted off, and you'll be SHOCKED!
Or, maybe not. This queen has huge popularity, but in person, they're not that interesting and frankly, a bit bitchy. Her star is definitely waning…
Here's the full list:
Chad Michaels
Yara Sofia
Pandora Boxx
JuJubee
Nina Flowers
Mimi Imfurst
Manila Luzon
Shannel
Alexis Mateo
Tammie Brown
Raven
Latrice Royale
Tags: LOGO, RuPaul, World of Wonder