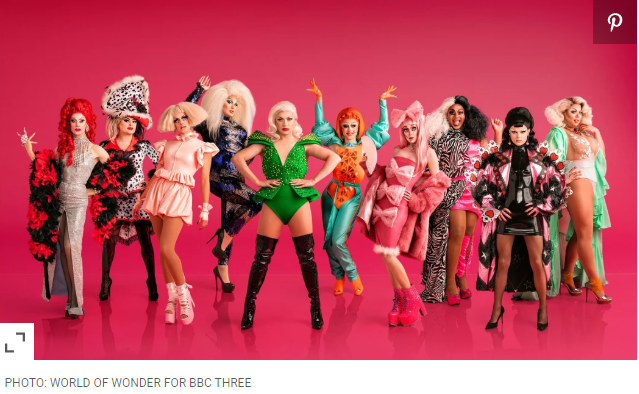 I'll be frank…I haven't been super invested in the now iconic television series RuPaul's Drag Race, now in its 3000th season, for quite a long time. I pretty much checked out the day the last Seattle based contestant, my best pal Miss Robbie Turner, skated her way off the show back in Season…what was it? EIGHTEEN?
Nothing against the show but I tend to get bored with reality competitive shows after 3 or 4 seasons…as these kinds of shows age, they tend to get repetitive as the contestants become more knowledgeable on how to play the game. For me, these kinds of shows lose their charm after everyone involved knows all the ins and outs of playing, plus frequently the producers of these kinds of shows start "fiddling" with the concept to keep the show "fresh" but they usually make things irritating.
IMO. Which, as always and like any opinion…take with a grain of salt.
Now, that said, I do have to say that the announcement that Ms Charles was heading off to Jolly Ole England to film a British version of "Drag Race" intrigued me…a change of scenery and a different take on drag could make for a fresh and exciting new version of the Drag Race franchise. And, drag and camp have been a part of everyday British culture/entertainment for a very long time, much longer than in the U.S. where it was mostly a taboo thing presented in dark night clubs. The Brits have celebrated it as cheeky fun for decades.
So, Ru packed up her kit bag, (and co-judge/sidekick Michelle Visage), earlier this year to film this new series for BBC 3 with 10 UK based queens participating, a diverse group of performers, many with larger than life "camp" styles: Baga Chipz, Blu Hydrangea, Cheryl Hole, Crystal, Divina de Campo, Gothy Kendoll, Scaredy Kat, Sum Ting Wong, Vinegar Strokes, and the Vivienne.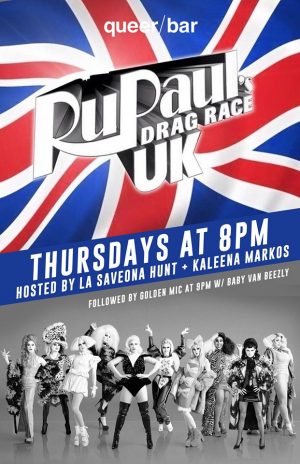 The show will premiere on Thursday, October 3rd in the UK, on BBC Three and on the BBC Three iPlayer…which only works in Britain, Ireland and Canada. So, how can devoted fans in the States watch the show? (And, elsewhere through out the world).
Entertainment Weekly revealed last week that the WOW Presents Plus streaming service will be presenting the show in the US and in other territories not covered by the BBC Three iPlayer and it will screen the same day as the original UK transmission, so the US will get to see it the same time as the UK!!!!
Squee!
ALSO, if you're a techno boob and can't/don't want to hook up to WOW Presents Plus, there will be at least two Seattle venues screening the show, that we know of! QUEER BAR will air the original night broadcasts every Thursday starting October 3rd at 8pm with hosts, La Saveona Hunt and Kaleena Markos on hand. THEN, after the broadcast, you can hang around for THE GOLDEN MIC, Queer Bar's weekly karaoke contest!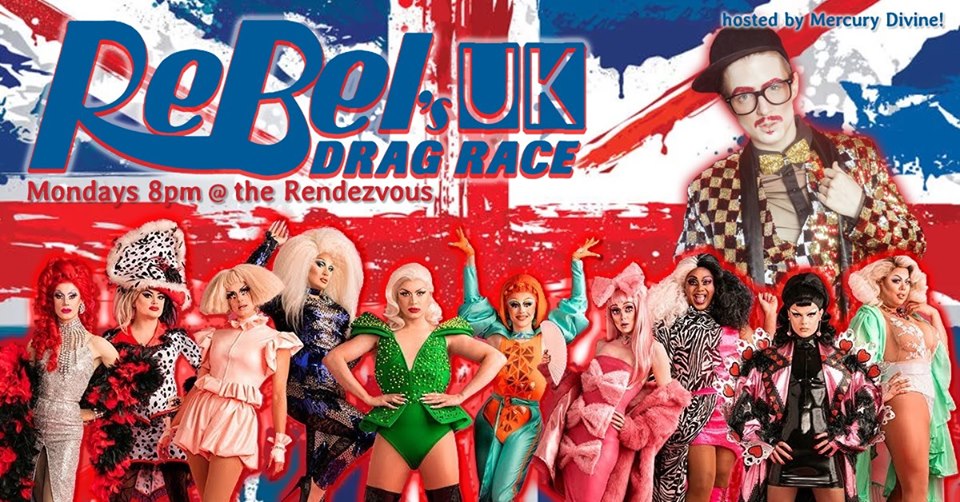 You can also check out a viewing party to be held on Mondays at The Rendezvous, 2322 2nd Avenue, in Belltown. Join host Mercury Divine for Seattle's only king-hosted, all-inclusive Drag Race viewing party every Monday starting October 8th at 8pm!
Check out the fun trailer from the BBC down below!
(Visited 1 times, 1 visits today)