December 12, 2012

•
by
Seattle Gay Scene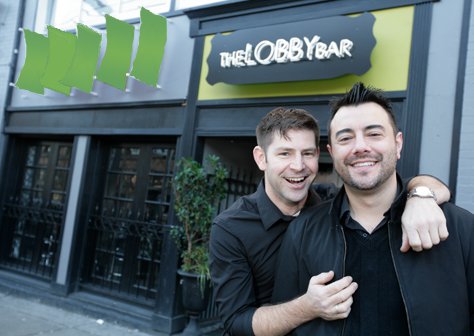 We love Lobby Bar. We love Curtis and Paul. We love the entire staff.
Lobby Bar is now Three Years Old and they are throwing themselves a Birfday Party tonight. Go share the love with them Wednesday night starting at 7pm. Here's what they have to offer beside their hot bods:
– Complimentary Appetizers & Dessert
– Goody Bags for the first 100 guests
– A Midnight Kahlua Ice Luge
– $6 Jameson and Midnight Kahlua Cocktails
SQUEE!
HAPPY BIRFDAY, LOBBY!!!!
XXXXXXXXXXXXXXXXX0000000000000000
(Visited 1 times, 1 visits today)
Related Posts
We broke the news last night that it appeared the
...