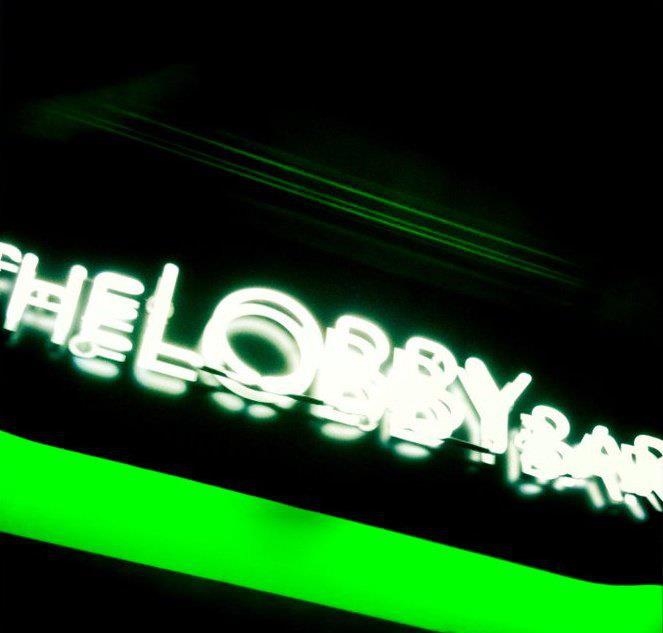 The buzz that the bees are swarming about tonight has to do with The Lobby Bar, the cozy little saloon at 916 East Pike Street on Capitol Hill. The five year old cocktail lounge owned by Paul Villa and Curtis Bigelow is apparently closing its doors next Saturday, November 22, 2014.  Why? The rumor we've heard: the lease was up and a higher bid won the space.
And, the new lease holders are apparently a pair of names familiar to anyone following the rapidly changing game players in the Capitol Hill nightlife scene: Jason Lajeunesse and David Meinert, the duo behind Lost Lake Diner and The Comet. If these reports are true, the pair will have near complete control of the building at the northwest corner of 10th and Pike Street; a vacant space between The Lobby and The Comet would be the only space left on the ground floor. Insiders claim the pair will also lease that space and install a new dance club in both sections; this would restore that space to its previous dimensions. For many years, that space played host to a number of clubs including the popular queer venue The Easy, and the notorious Sugar, which originally opened as a gay space before a desperate format change resulted in a suburban straight clientele and gun violence that led to its closure.
Meanwhile, the poo we're hearing about the fate of Lobby Bar, is that Villa & Bigelow are searching for a new space to house the next incarnation of the lounge with a strong preference for a Capitol Hill location. The rumors we're hearing  vary from "they've found a new location!" to "they almost have a new location!" to "they want to buy their own building". We have inquiries in to The Lobby owners to hopefully get some clarity on the situation.
We'll keep you posted.
(Visited 1 times, 1 visits today)