November 10, 2014

•
by
Seattle Gay Scene

Maybe we'll have to tune in tonight to find out why Kim Holcomb is ambushing Mama Tits…7:30 pm on KING 5's ridiculously long running "Evening Magazine" now in its 124th season!

Also: Why is she in drag in the middle of the day and hanging out in The Unicorn?
Don't forget…her award winning drag brunch, "Mimosas With Mama" is (almost) every Sunday at 1:30 pm at The Unicorn's Narwhal stage downstairs. Currently, the cast is performing their "30 Minute-ish Mama Mia" stage show but they have an all new, ORIGINAL holiday show debuting in a couple weeks….more on that soon!
Book tickets early….we have a feeling that the show is going to be even BIGGER after tonight….
(Visited 1 times, 1 visits today)
Related Posts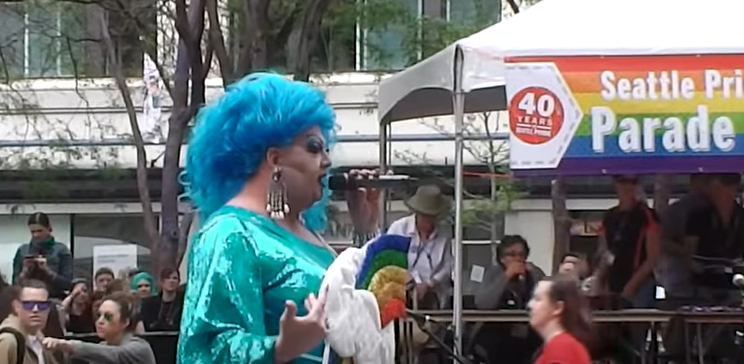 *Dragolicious • *Resist. Protest. Obstruct. Inform. • Drag O'Tainment • Equality • Gay 101 • Hate Groups • Legends • News • Pride • Provincetown Gay Scene • Queer History • Queer News • Seattle News • Seattle Pride 2014 • Seattle Pride 2019 • Seattle PrideFest • Seattle Queer History
Wow! It's been five years already?!?!?!? Since Seattle Diva Mama
...