It's a call to arms…
…if you value film making in Washington State as both an expressive art form AND a viable form of business that adds value and diversity to our economy.
March 17, 2015 is "Film Day"  as hundreds of film makers descend upon Olympia to let legislators know that funding a healthy competitive local film industry is vital to area film makers and the economy of our state. In recent years, Washington has fallen behind other states in funding tax incentives for film while other neighboring states such as Alaska and Oregon have significantly increased that kind of funding with excellent results. Portland is now home to multiple productions including NBC's series "Grimm" and the indie show "Portlandia". While Seattle has hosted one off shows and reality tv productions, it's been 25 years since the hey day of "Northern Exposure" and "Twin Peaks".
The recent news that Amazon decided to film their new series, "The Man in the High Castle" in Vancouver, B.C. was a blow for local film workers eager for steady employment, especially since the pilot for the show had been filmed in Seattle. Rumors that the producers of the upcoming "Twin Peaks" sequel would actually like to film in the Seattle area, reprising the work originally done here for the first series and the film sequel, have been spreading around town but it's also been heard that the lack of local tax incentives might force the producers to shoot in a state with better deals available.
While actual film people are being encouraged to head to Olympia on March 17 (if you are a film worker, go HERE to sign up to attend; if you're nervous about attending, here's info on what to expect), film fans can also make their voices heard, too. There are Town Hall meetings being held all over the state this Saturday, March 14, 2015 to discuss upcoming legislation with each district's residents including SB 6027 which would increase funding for the Motion Picture Competitiveness Program.
From Washington Filmworks:
The bill will double the MPCP fund over the next two years and increase the fund incrementally until it reaches $10m in 2019. Important talking points regarding SB 6027 are:

For every $1 we invest in film, we generate $10 in economic boosts for our communities.
Our creative economy depends on attracting and keeping the professionals of the film industry.
No dollars are paid out until after projects have invested in Washington State.

You can find a list of the dates, times, and places here.
If you love Washington State film makers and the films/programs made in our state, support Film Day and SB 6027.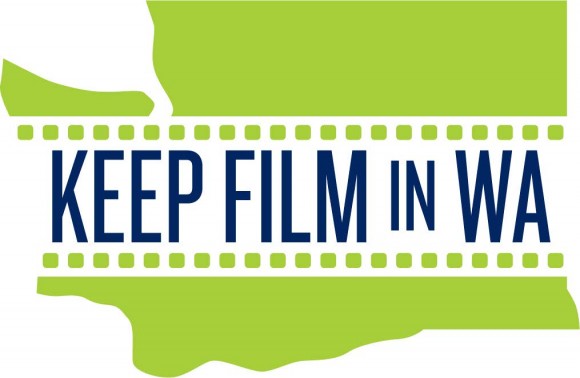 (Visited 1 times, 1 visits today)