March 27, 2015

•
by
Michael Strangeways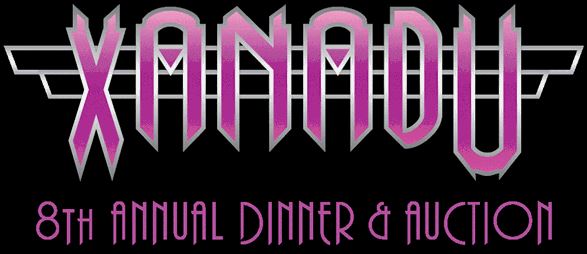 You can still try to go to Three Dollar Bill's big annual dinner/auction/fundraiser, XANADU, tonight, March 27 at MOHAI! It's one of the funner fundraisers in town and for a great cause, the fine fine folks who put on so many awesome film events for the LGBTQ community including the upcoming "Translations Film Festival", one of the few festivals for films made by and for the trans* community, and the big annual, "Seattle Lesbian & Gay Film Festival" in October.
If you wanna go tonight, here's some poo:
XANADU Auction tickets have been taken offline.
Still interested in attending? Please contact us to inquire about any available seats.
email: auction@threedollarbillcinema.org
phone: 206-323-4274
Ticket and Table Pricing:
Three Dollar Bill Cinema Members $129 (non-members $149)
VIP tickets are sold out
And, just to perk us up, here's the title song/number from the delicious film, starring Olivia Newton-John and featuring the music of ELO. It ALWAYS makes me happy!
(Visited 1 times, 1 visits today)
As the Editorial Director/Co-Owner, Michael Strangeways writes, edits and does about a million other jobs for Seattle Gay Scene, Puget Sound's most visited LGBTQ news, arts and entertainment website now celebrating its 14th year as a media outlet. A semi-proud Midwesterner by birth, he's lived in Seattle since 2000. He's also a film producer who would like you to check out the Jinkx Monsoon documentary, "Drag Becomes Him" now available on Amazon.com. In his spare time, he gets slightly obsessive about his love for old movies, challenging theater, "otters", vodka, chocolate, "I,Claudius", Lizzie Borden, real books made out of paper, disaster films, show tunes, Weimar era Germany, flea markets, pop surrealistic art, the sex lives of Hollywood actors both living and dead, kitties, chicken fried steak, haute couture and David Bowie. But, not necessarily in that order.
Related Posts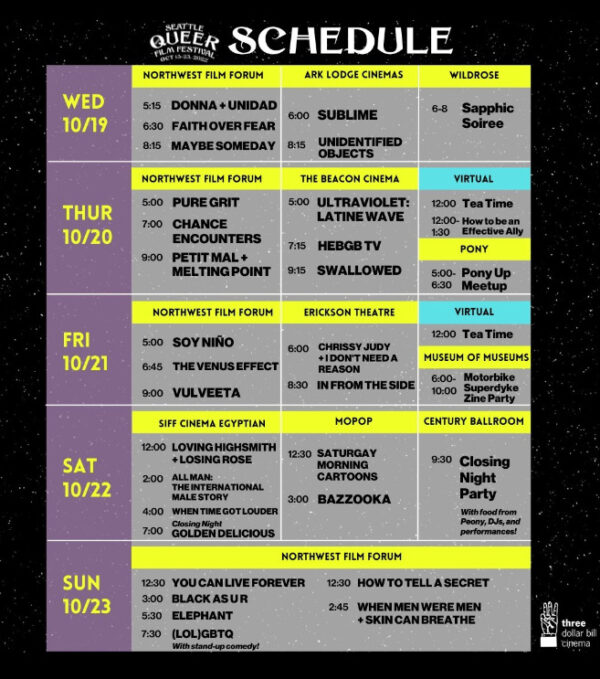 *Resist. Protest. Obstruct. Inform. • *Seattle Cinemaland • Arts • Arts & Entertainment • Arts News • Capitol Hill News • Community • Community Events • DJ Dance Party • Film • Film Events • Film Festivals • Geek • MoPOP • News • Nightlife • Pop Culture • Queer Film • Queer News • Seattle Lesbian Gay Film Festival • Seattle Lesbian Scene • Seattle News • Seattle Queer Film • Seattle Transgender Scene • Stuff to Do • Three Dollar Bill Cinema • Trans* Arts & Entertainment • Trans* Events • We Love The Nightlife • Weekend Calendar • Women's Arts • Women's Events
There are all sorts of good films, programs and events
...