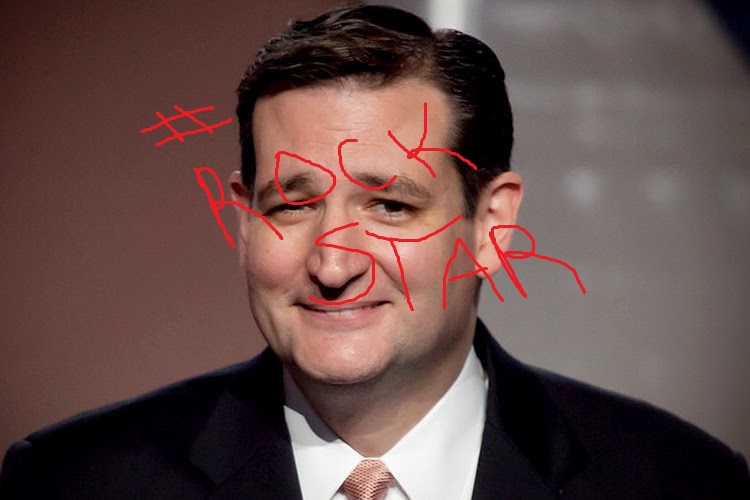 Imagine a Republican candidate for President who embraces country music instead of rock and roll. It's an outlandish idea, I know; one of many forthcoming, no doubt, from freshly-announced candidate Ted Cruz. In a recent CBS interview, Cruz said that he "didn't like how rock responded" to 9/11, so he flip-flopped his support, back then, from rock to country. It is a strange reaction, in part because the rock world staged two major charity concerts for America while ground zero smoldered. What else did rock have to do to retain Ted's love?
If any candidate needs rock and roll, it's Ted Cruz. As a sign of bipartisan goodwill, I thought I'd reach across the aisle and present a short list of films that he could watch to rekindle his love for rock. While the notion of a President Ted Cruz makes "my brain hurt a lot," I believe all prospective Leaders of the Free World need to keep on rockin' in that free world. Otherwise what's the point of it all? You might want to watch these films, too, or revisit them, as you continue your own campaign through life, even if you need less help than Mr. Cruz. Then consider posting your own suggestions for poor, rockless Ted. #RockFilmsForTed.
Pink Floyd, Live at Pompeii – Ruins turned Ted off of rock. Perhaps they'll turn him back on. Shot in the ruins of Pompeii, this art-rock art-film reminds us that the public arena is thick with ancestral ghosts. The echoes of their hopes and dreams linger and commingle with our living noise. Just as the Pompeiians were buried in time's inevitable sediments, so shall it go for us. Such is the fate of all people. No country artist has ever captured a sense of this cosmic truth as did Pink Floyd in Live at Pompeii (though Barbara Mandrell came close with Sleeping Single in a Double Bed). Rock can show Ted the bigger picture. Advice for Ted: Pop this DVD in, toke up, and tune out for some meditation guided by Floyd. As cymbals crash amidst lava burps; as ancient faces peer out from frescoes in a land that time almost forgot; and as Roger Waters, in his tight black tee, assaults a gong with his strangely overlong, muscly bass-player arms, reconnect with all the passion and fury that is rock. Only then will you be qualified to set your controls for the heart of the sun.
Rush, Exit… Stage Left – Ted abandoned Canada, then he abandoned rock, thus severing all ties with Rush. This film could help repair that connection. It shows Lee, Lifeson, and Peart at their most zealous and evangelistic, traits Cruz seems to respect, only here they spread the gospel of highly technical (or technically high) nerd-rock. Rush is famously wonky, and Exit… Stage Left could help Ted define his platform. If he watches this film carefully, with both hemispheres engaged, he will learn "there is unrest in the forest, and trouble with the trees: the maples want more sunlight;" he "should not ignore their pleas." Advice for Ted: If you need a recharge before a big debate, Snow Dog, queue this up for a jolt of By-Tor-battling energy. When you find yourself hobbled by the press, Tom Sawyer will help you regain your mean, mean stride.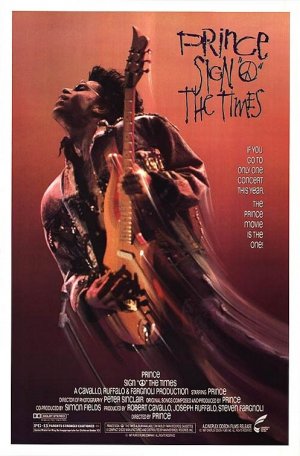 Prince, Sign O' the Times – "You walked in. I woke up." That is exactly what every candidate wants to hear from voters, and this film illustrates perfectly how to capture and command attention. Here is a flawless, 1980s Prince before legal and religious signs messed with his mind, ending his most visionary period. Simultaneously lush and sharp, Sign is the true sequel to Purple Rain. Think of it as The Kid's victory lap, something Ted Cruz won't be taking if he fails to fall in love, get married, and have a baby with rock again. Rose petals and classic cars could be his hope and change. Advice for Ted: When the closing lights of the 2016 campaign turn on, and everyone is inspected, will you be deemed "crucial?" Will Prince think he wants you? If not, you better train harder for the world series of love. Color yourself peach and black and watch Sign, one of rock's greatest films. Hurry before it's too late. Prince himself gives the best advice: "If U ain't hip 2 the rare Housequake, shut up already, damn."
Led Zeppelin, The Song Remains the Same – What is a Presidential Campaign if not a circus of excess, an over-indulgence in personal mythologizing, and a series of misleading editorial decisions? Led Zeppelin is back, and if Cruz doesn't want his campaign to go over like a lead balloon, then he had better recant his blasphemy against rock and return to this most holy of houses. He might even see a parallel between himself and Zep, a band that features a treble voice soaring above the lowest of low ends. There is a lesson here in the efficacy of artificiality, too: So much of this "live" concert footage is faked that it is hard to separate fact from fiction, a true analog of political theatre. Advice for Ted: When Robert Plant asks the probing philosophical question, "Does anyone remember laughter?" — think about it for a while. Do you? If not, rock can help, especially when it pretends to be a medieval knight. You might need a laugh. Or you might need to imagine yourself riding your warhorse out of Iowa, your golden, curly tresses bouncing in the sun. Imagine a President? Pish. Imagine a Conqueror!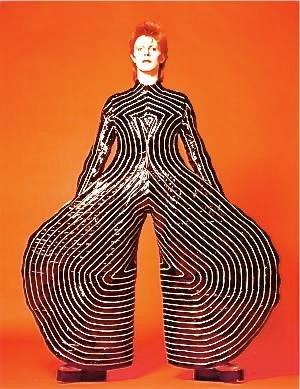 David Bowie, Ziggy Stardust and the Spiders from Mars – Politics is theatre on a grand scale. Bowie is a master of grand-scale theatricality. Anti-rock politician, meet rock star. Ziggy Stardust preserves the final sighs of Bowie's iconic character, and it's a master class on theatrics despite its suboptimal image quality. Ted could pick up a few performance tips here. Bill Clinton once played sax on TV to connect with voters. Ted could recreate a scene from Ziggy on The Tonight Show and simulate fellatio on a guitar-playing, mullet-wearing Jimmy Fallon. Youth vote: secured. That's just one idea. Ziggy is a velvet goldmine of possibilities. Advice for Ted: Learn to face the strange changes and spice up that stump speech with some Ziggy-inspired theatricality. Mid-gaffe? Stop talking and start miming. Planning to attack gay marriage? Wear a sparkly, rainbow-patterned unitard. At the end of a long day, when your rivals' "knives seem to lacerate your brain," watch this DVD. Bowie "can help you with the pain." You're not alone. Give him your hands. Turn on with him. Give him your hands! Maybe then you'll get elected twice and spend the next five-plus years "stuck on our eyes."
The above list is merely a starting point. What rock films do you think Ted Cruz should watch, and how might they help him? Lord knows he needs help. Won't you help? Just a few moments of your time could save a rockless politician in need. #RockFilmsForTed starts here.
(Visited 1 times, 1 visits today)