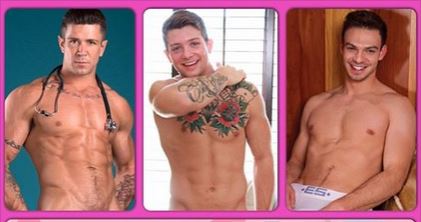 Looking for some zexy, naughty, late night fun for Seattle Pride Friday, June 26? Hoping to trap yourself a man/woman/non-binary person of your choice for some now legally wedded in all 50 states bliss? Here are some of the MANY options for drinky/dancey/flirty fun for tonight….MORE listed on the awesome Seattle Gay Scene Pride Guide/Calendar!
We're sponsoring the dirty fun at The Unicorn: Mama Tits and Trenton Ducati's nasty little party and fundraiser GAY AS FUCK which benefits Trenton's charity #KillMeth Foundation. It features TWO other hot porn stars (Sebastian Kross and Jason Maddox) plus TWO great DJs (L.A. Kendall and General Meow), and a live performance from ETHEL MERMAN (the SF drag star/live singer and not the dead Broadway icon who was the inspiration for 'Helen Lawson' in Valley of the Dolls….) Tickets HERE ($10) or at the door!  Join us!
Down in The Meat District™  you have TWO choices involving beary fun. At Re-bar, you have the return of BEARRACUDA, the popular nationwide party for the bearishly inclined with DJs G-Luve (Vancouver), Freddy KOP, and Matt Stands, plus Lights by NW Laser.
ROUND the corner at KREMWERK, they have a cute, LIVE bear performer, the already profiled on SGS, BIG DIPPER is doing a dj set tonight prior to his live gig at PrideFest on Sunday at Seattle Center. He'll be supported by our own TONY BURNS! Grab tickies HERE!!!!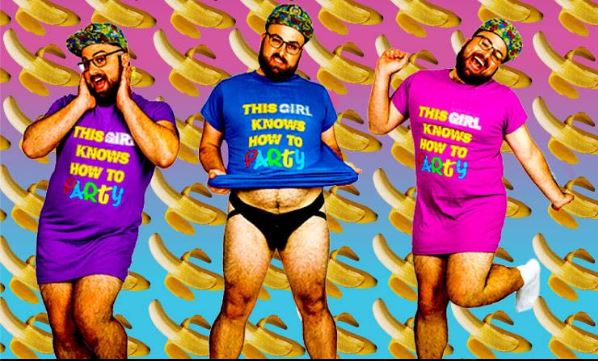 Back up on the Hill itself, you have Nark's Gay Pride edition of the popular DICKSLAP at The Eagle; it has a KINK PRIDE theme this time…which makes it different from other Dickslaps how?
I'd tell you to go sample the pleasures of The White Party at The Baltic Room w/Tristan Jaxx, Almond Brown and a live set by God-dess and She, but it seems to be sold out….though it never hurts to lurk around the door in a cute white outfit for any last minute tickies….
There's a buttload of other events, too, including RPDR Season 7's KENNEDY DAVENPORT at YourPlace and Neighbours has "Super Square" with hostess Aleksa Manila and a swarm of Andrew Christian models.
I don't know what a "Super Square" is… I do know what a "swarm of Andrew Christian models" are.
Trouble.
For the Genderqueer set, there's SHADE at The Highline, that gnarly rock bar upstairs at 210 Broadway East with Ill Camino, Gossip Cat and resident DJ Riff-Raff.
PURR has our friend DJ Skiddle spinning all night and there IS a cover (after two nights of not having one) but it's only $5 so it's a great deal. Pretty much everything listed above is at least a $10 cover.
Hope you saved up for Pride Weekend!
KA-CHING!!!!
Much more on our Pride Guide/Calendar!!!!
Tags: SGS Pride Guide