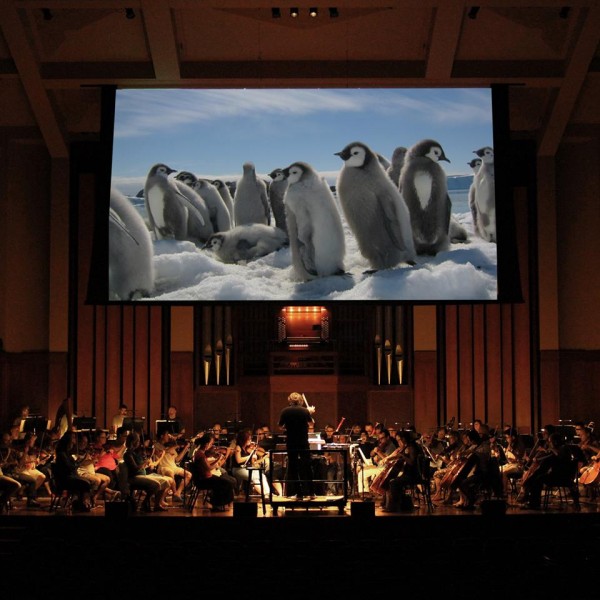 I'm sure most of us remember the touching documentary March of the Penguins that chronicled the yearly quest for penguins to find the perfect mate despite facing the harshest conditions on earth. The success led to a frenzy of penguin madness which paved the way for another box office hit, Happy Feet.
One of the highlights of the film was Alex Wurman's lavish score, and now you can experience it in person! For the first time live to picture, the Seattle Symphony will perform the original score from the film on July 8 at 7:30pm under the baton of Jeffrey Schindler, conductor of the original movie soundtrack.
Warner Bros. Pictures and Cadenza Artists present the heartwarming documentary March of the Penguins, which will be shown on the big screen at Benaroya Hall with Morgan Freeman's iconic narration. The entire film will be accompanied by the Seattle Symphony performing composer Alex Wurman's brilliantly evocative film score. Winner of the 2005 Oscar for Best Documentary, March of the Penguins explores the vast landscapes and soundscapes of Antarctica through the extraordinary lives of its penguins. It all begins with a long journey — a journey that will take them hundreds of miles across the continent by foot, in freezing cold temperatures, in brittle, icy winds and through deep, treacherous waters. They will risk starvation and attack by dangerous predators, under the harshest conditions on earth, all to find true love.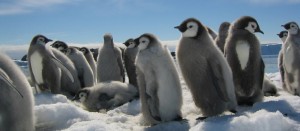 "I'm very excited to have March of the Penguins score performed with such gorgeous images in a concert setting." said Wurman. "March of the Penguins is a natural fit for a live performance because of the film's visual scope and beauty, and the important role of the music. I believe it is important to allow ourselves to romanticize the penguins lives and the Antarctic, anything to help us connect emotionally with our great responsibility to respect the earth. Playing the score with the film in a concert setting is even more impactful as it allows us to feel this together. I think even the penguins themselves would be excited to hear the orchestra play their score!"
Don't miss your chance to feel the excitement of it all LIVE! The Seattle Symphony will debut the live concert to film on July 8 at 7:30pm at the S. Mark Taper Foundation Auditorium at Benaroya Hall.
Tickets can be purchased at http://www.seattlesymphony.org/.
Tags: Alex Wurman, Benaroya Hall, Jeffrey Schnidler, March of the Penguins, Seattle Symphony