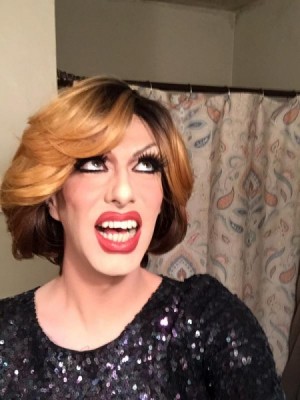 You never really know what's fact or fiction when you're dealing with the dragtastic succubus that is Miss Robbie Turner, but apparently she has been cast on the eighth season of the hit reality competition RuPaul's Drag Race. Allegedly, she's out of town and has all of her hosting duties at R Place covered for the month while on her mini-sabbatical. (Good news for Ladie Chablis, right?)
According to Magnolia Crawford, a former Seattleite and 'Drag Race' alumna herself, Robbie has perhaps broken her ankle. When addressing other rumors on reddit about James Majesty appearing on Season 8, Magnolia said she didn't have insider info, but also fanned the flames of all the Nancy Drew's out there trying to unearth the potential cast.
"I'm going to chime in, although I probably shouldn't. Just for full disclosure, I truthfully have no 'secret' knowledge of who is on the show, and neither do any other Dragrace girls, for that matter," Crawford said. "James is a good friend and I love him to death. He's amazing and would do quite well on the show, whether or not season 8 is his season. But, even if it isn't, I'd keep my eyes out for him at some point in the future. That being said, Robbie Turner, another Seattle queen, 'broke her ankle' yesterday."
Other drag queens rumored to be cast this season are Bob The Drag Queen (who apparently has all of her bookings cleared for the month), Britney Spears illusionist Derrick Berry, Mayhem Miller, and/or Evah Destruction, and Kim Chi who hails from my very own fabled city of Chicago. Most of their social media sites have gone uncharacteristically quiet.
What do you all think? Is Roberta Turnblad off hiding somewhere or do you think she finally got her way onto the 'Race'? What about other queens across America? Sound off below.