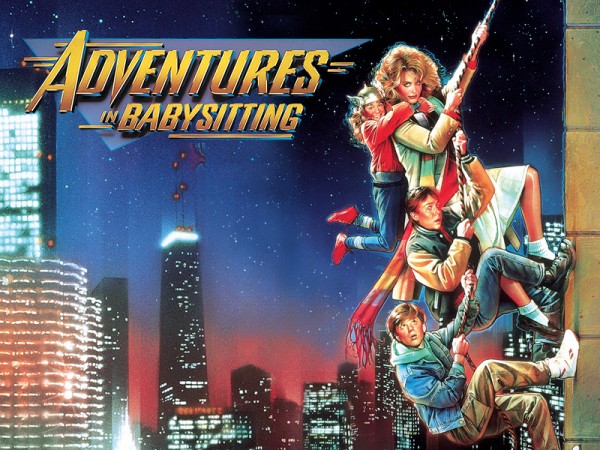 We j'adore the grey, coolness of this afternoon's thunderstorms here in Seattle but there IS a downside.
Three Dollar Bill has had to cancel postpone tonight's (Friday, August 14, 2015) free Outdoor Movie Screening in Cal Anderson Park due to the weather.
This week's theme for the popular annual 4 week screening event was "Bedtime Stories" and the film scheduled for tonight was 1987's ADVENTURES IN BABYSITTING with DJ General Meow on tap to entertain the crowd for the pre-show and with Mama Tits on hand as the entertainment.
From the FB invite:
***As a result of the thunderstorms that have rolled in today, we regret to inform you that this event has been CANCELLED. Please, keep an eye out for updates on rescheduling this event. Thank you!***
Weather permitting, return NEXT Friday (August 21, 2015) for Three Dollar Bill's screening of Tim Burton's EDWARD SCISSORHANDS starring Johnny Depp, with Ilvs Strauss and DJ Tony Burns on hand for the pre-show!
UPDATE: Three Dollar Bill Cinema has rescheduled ADVENTURES IN BABYSITTING for Friday, September 4, 2015!!!!
Tags: Cancellations, Outdoor Screenings, Three Dollar Bill Cinema