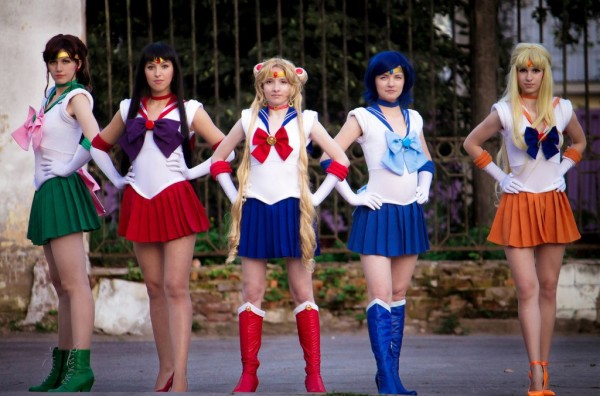 Ok, nerds. By now, you should have your PAX badges. That's FOUR DAYS of AWESOME at the end of this month. No pass? You're left to the scalpers.
Until then, however, there are MORE nerdy things to do coming up!
Friday from 6-10pm, pop up to our oft-overlooked nieghborhood of Greenwood to the Push/Pull gallery for a showcase of local comic artists! Artists include: Mark Allender, Seth Goodkind, Savannah Horrocks, Marty Gordon, Phill Tuma, Scott Faulkner, Dillon Lacey, Erick Lingbloom, Eli Wolff, Marc J Palm, Marie Hausauer, Katie Wheeler, Eli Tripoli, Noel Franklin, Allen Gladfelter, Scott Travis, Jason Bradley Thompson, Bunny Lee, Lara Kaminoff, Max Clotfelter, Kassandra Davis, Maranda Eve Cromwell, Maxx, and Mike McGhee. If you (don't) know any of these fine folks, show up and support their work! Because not all comic book art makes it into published books. Expect nothing less than the best in alternative art and media from the fringes of the comics world. 
Calling all anime fans! International Sailor Moon Day is hitting up the Loyal Heights Community Center on Saturday! Tickets are $10 in advance or $15 at the door. Cosplay in your favorite Sailor Scout clothes, cat costume with a moon on the head, or *gasp!* Tuxedo Mask (BEST name ever, amirite?)! Remember when the American censors wouldn't let Neptune and Jupiter be lesbians together, even though everyone already knew? Yeah. Anyway, themed music, costume contest, artist alley, food, and a photobooth will provide entertainment for the whole family. Kids under three are free. Noon till 4pm, so enjoy yourselves and celebrate one of the pinnacle shows in anime history!
Also on Saturday from 1-4pm, grab your best decks and stop in at Phoenix Comics & Games for some casual Magic: The Gathering play time. Free for all to join! Swap cards, talk strategy…you know the drill. You've been playing since you were a tyke and your mom hated your nerdy friends.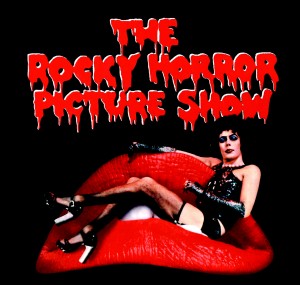 Midnight. Rather, sit your butts down by 11:55pm at The Egyptian Theater this same day. Because time is…fleeting. Madness…takes its toll. Brad! Janet! Rocky! Janet! Brad! That's right…we're doing the "Time Warp" again! The Rocky Horror Picture Show is celebrating its big, over the hill, 40th anniversary with SO MUCH FUN!! Rocky Horror was THE quintessential B-movie that celebrated the LGBT community before we had all the letters and at a time when we were treated as nothing more than shock value, at best. The film was adapted from the stage show of the same name back in 1975, and brought the story to the masses. So strap on your corset and fishnets, because you're in for the best midnight showing of your life. Burlesque, a raffle, and a costume contest will have you begging for more during the pre-show festivities, starting around 11pm. If you're a Rocky Horror virgin…be sure to tell everyone. And don't forget the rice!
Speaking of musicals, The Rendezvous is hosting the burlesque-y dragtastic tribute to Wicked. Yellow Brick Road is sure to bring to the stage pretty much everything your dirty mind might have fantasized while watching the actual Broadway hit. Stars include "Sparkle Leigh, Patient Leigh and Butch Alice of Sister Leigh Love, as well as Shermona Mitchell, Jessica Askew, Apollo Vídra and Anna Rexia." Brought to you by Biore Bang. Showtimes are Sunday and Tuesday at 7pm. Tickets are cheap, but selling quickly!
Have a blast, nerdy friends! 
(Visited 1 times, 1 visits today)