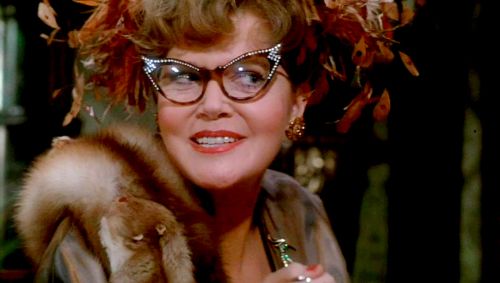 Clue, the whodunit board game that has been fascinating us for a thousand years and inspired everything from 145 different editions to Hollywood films (a new one is in the works!) and even British game shows, is now a zexy burlesque show happening at Theatre Off Jackson this Friday and Saturday, February 22nd and 23rd. 
Yes, all your favorite characters are present: Miss. Scarlet, Reverend Green, Mrs. Peacock, Colonel Mustard, Mrs. White, and Professor Plum. Plus, a butler and a maid and they're all trapped in Mx. Boddy A'Plenty's mansion where they're all desperate to get out of most of their clothes!
If the show sounds familiar, it's because production company A Brief Puckduction has staged it before. They're back with some new talent and a mission to find out "whodunnit".
The cast includes Maggie McMuffin, Ramona Rhapsody and Paris Original with Chandler Svelte, Nip Slip Cheerio, Rocky Orbody, Beau Briefs and Gigi Top on hand to round out the shapely cast.
More info down below and snag tickets to both shows HERE!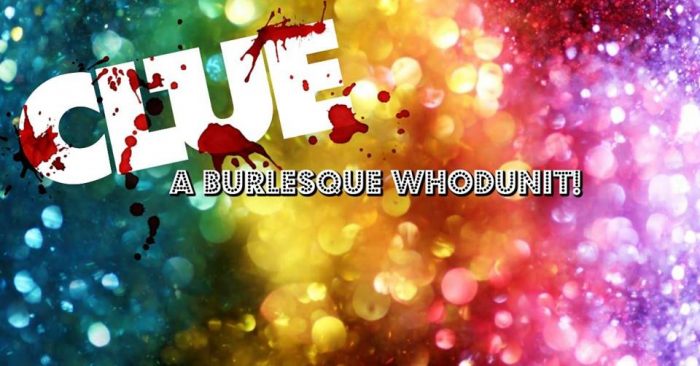 A Brief Puckduction in association with Theatre Off Jackson Presents
CLUE: A Burlesque Whodunit!

Join Mx. Boddy A'Plenty as they host their monthly burlesque revue featuring some of the most sensational and gossip worthy about performers in the biz! They really are cards, Miss. Scarlet, Reverend Green, Mrs. Peacock, Colonel Mustard, Mrs. White, and Professor Plum.

Starring:
Maggie McMuffin (New York) as Mrs. Blanche White

Paris Original as Mrs. Elizabeth Peacock

Ramona Rhapsody as Miss Vivienne Scarlet

Chandler Svelte as Reverend Jonathan Green

Nip Slip Cheerio as Colonel Michael Mustard

Rocky Orbody as Professor Peter Plum

Also featuring Beau Briefs as Wadsworth The Butler and Gigi Top as Yvette The Maid

Doors at 6:30 PM and Curtain at 7 PM

General Admission $25.00
$30 at the door
Prime Player $35.00
Preferred seating (First two rows)
$40 at the door

Watch as they perform incredible burlesque acts that will display a variety of talents, no one will throw a wrench into this production! This show will be killer. Be prepared to die from laughter.

Murder, Mayhem and Musicality, can you solve the mystery?
(Visited 12 times, 1 visits today)