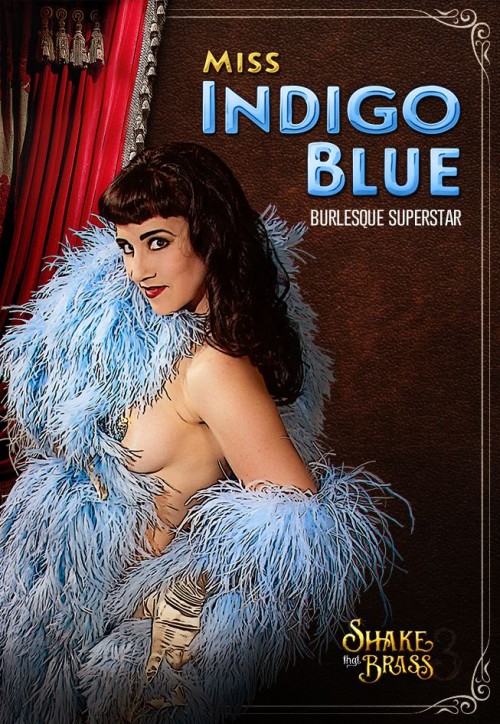 That's right, you fabulous beasts of the alternate universe Victorian era, you! Steamposium returns this weekend, with more brass than ever!
Just two years after the steampunk convention's resurrection (and this little reporter's green foray into journalism), the organizers finally raised enough…er, doubloons…to rent the Convention Center. That's right—it only took TWO YEARS. Most conventions smaller than Emerald City Comic Con tend to stay in the same venue forever, or else purposely keep their events small to save money. Possible exception being the upcoming Geek Girl Con, which has stayed at the Conference Center annually for a long while now.
Enough mechanics. *wink*
This year's extravaganza promises to be more dynamic than ever. There'll be a mystery game, a masquerade, more merch than you can shake a cane at, live music, panels, a PAJAMA PARTY, art, game rooms, a costume contest, fencing, prop making, tea, dancing and dance workshops…whew!
There's one panel called, "LGBT and Steampunk Roundtable." That might be of interest to you, as a queer reader. It's on Sunday running opposite NERF WARS. In full steampunk regalia, be prepared to nerf-shoot the heck out of each other for a couple of hours on Friday or Sunday. On Saturday in the same room, Lady Emerald herself will host a fashion parade. She was responsible for bringing Steamposium back from the dead because she wanted it for her birthday, and did a damned fine job of it, too. Thanks to the popularity of Her Universe and cosplaying, nerdy designers everywhere are stepping up and out with their own everyday wear. Fashion has become a fun new aspect of conventions in the past year or so, and Steamposium is no exception. The cool thing about steampunk, as friends usually attest, is that there's no one pointing at you saying, "You're doing it wrong!" That's because the genre is largely literary, so imaginations are free to run wild with interpretation. All you need is a slight handle on Victorian or Edwardian clothing, add some quirky metalwork, and you're set. Go get some inspiration for your own art!
BUT THE GUESTS. We've got some wonderful names coming to town just to see you, so bring your best questions and something to get autographed.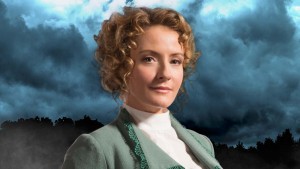 International star Hélène Joy will be gracing the halls, imparting her experiences on shows like Murdoch Mysteries, Durham County, An American in Canada, and M.V.P. She's been around the theater as well in her native Australia, and continues to work on television between trips to exotic lands.
Additionally, you Whovians out there will recognize Tony Curran as Vincent Van Gogh in one of the greatest Doctor Who episodes of all time: "Vincent and the Doctor." YOU REMEMBER THOSE FEELS. Curran has lately been in Daredevil, Roots, Elementary, and Defiance. For further steampunky love, see also The League of Extraordinary Gentlemen.
And don't forget the pirates, me hearties! Isaac C. Singleton, Jr. of Pirates of the Caribbean: The Curse of the Black Pearl fame will also be in attendance, hopefully in full booty-stealing costume. For a full list of guests, check out the Steamposium website, or head over to the Convention Center on Friday the 23rd to pick up your pass and program.
OH WAIT.
SHAKE THAT BRASS 3 will be Saturday night. We all know there are plenty of burlesque shows around town any day of the week, but this one is specifically catered to fantasy/sci-fi-loving nerds. The lineup includes emcee Diva le Déviant, Angelique DeVil, Inga Ingenue, Le Petit Mort, Miss Indigo Blue, and—wait for it—Waxie Moon! All performers have a long list of credits and credentials to their names, so bring your turn-of-the-century binoculars for the spectacle of a lifetime. Shake That Brass is a separately ticketed event, although admission is included with the two types of VIP passes.
Speaking of sexiness, lovers of nerdy, gorgeous men can feel free to order the brand new 2017 Steamhunks calendar. Books and vests and glasses, oh my!
This weekend looks to be plenty fun for all, folks. So when you see gorgeous people in fantastical browns and boots, tip a hat, say hello, and enjoy the views. Steamposium is the perfect way to usher in the fresh autumnal season. 
(Visited 10 times, 1 visits today)