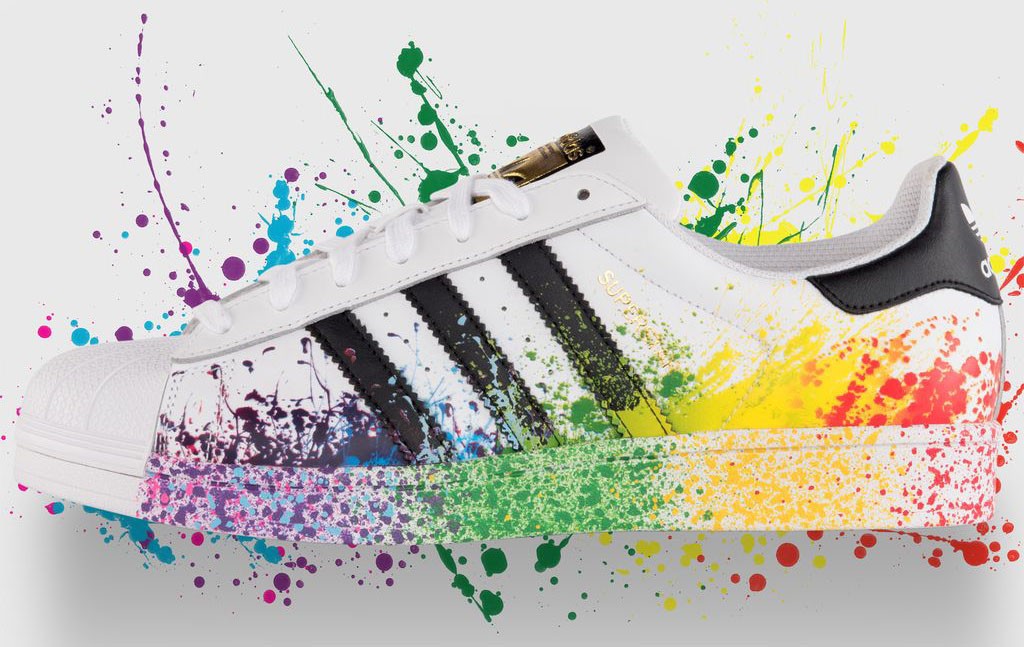 Adidas, the German multi-national sportswear conglomerate and #2 in sporting shoes and clothes behind Portland, Oregon based Nike, announced on Thursday, February 11, 2016 that it would add a clause into all contracts with sports figures the company sponsors that any athlete who comes out as as gay, lesbian, bi, trans or queer, will not have their deals terminated by the company. It's a major step for queer athletes…a major reason many sports figures hesitate to come out, is the fear they will lose valuable sponsorship deals. In the past, major sports stars who came out, like tennis stars Billie Jean King and Martina Navratilova lost millions of dollars in canceled deals once they came out as gay women.
Robin Stalker, the chief financial officer of Adidas, revealed the move on Thursday at the first British conference dedicated to improving the visibility of LGBT people in sport.

This clause reads: "Adidas acknowledges and adheres to the principles of diversity, as this is a central part of the Adidas group philosophy. Therefore Adidas warrants that this agreement will neither be terminated nor modified in case the athlete comes out to the public as a member of the LGBT (lesbian, gay, bisexual and transgender) community."
Things for LGBTQ athletes have changed drastically in the last 5 years. Olympic diver Tom Daley is the face for Adidas and their NEO label. The WNBA's Brittney Griner became the first out athlete to endorse Nike who also released its #BeTrue Collection in 2012 and has continued to add to that collection in subsequent years.
Thursday's announcement was made at the  Team Pride: Leveling the LGBT Playing Field conference in London, an event sponsored by Adidas.
(Visited 3 times, 1 visits today)