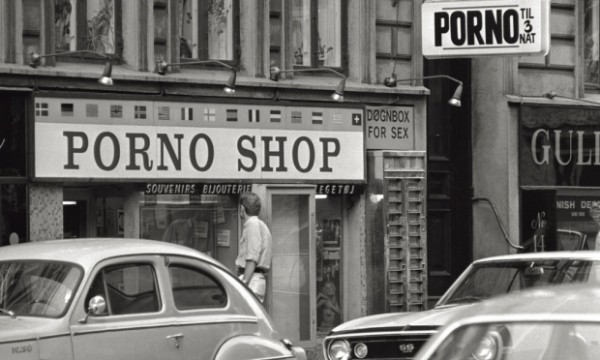 We know Seattle has lots and lots of filthy filmmakers. Partly, from being social WITH filmmakers but also because that certain alternative weekly has produced that "Hump" Film Festival for the last 100 years which features locally made amateur-ish films of an erotic nature.
AKA: Pornos. Nudies. Filthy Flicks.
The NYC Porn Film Festival is happening June 4th and 5th in lovely downtown Williamsburg, (the center of the Hipster Universe) and they're seeking submissions from filmmakers to be a part of it. If you're got the filthy footage, then send it to them…you have until May 5th to submit.
And, we know there's some dirty, dirty stuff out there. Don't be shy! Even if it's just grainy footage from a weekend long sex fest with a visiting Australian submissive you've tied up/mummified in your bdsm sex attic you've installed in your bourgie $1.2 million dollar home… WE ENCOURAGE YOU TO SHARE IT WITH THE WORLD!!!
Here's some more info about the Porn fest which is sponsored by Pornhub who appear to be the dominant tops in the world of online porn. There's even info at the end, with a link, to buy tickets to the festival if you're in the area.
The NYC Porn Film Festival 2016 presented by Pornhub, is a 2 day festival held at 305 Ten Eyck Street Williamsburg, Brooklyn, New York opening on Saturday 4th June at 11:00am with the final screening 10:00pm on Sunday night.

The festival consists of open submissions from first time pornographers, documentaries on the sex industry, talks from academics too furries, and curated shorts from renowned pornstars, studios, and artists. A focus is placed on exploring human sexuality through art, audience participation, parties, live performance, film, virtual reality & sex technology. Full schedule to be announced May 5th.

We're calling; potential pornstars, home-made masterpieces, iPhone 5 filmed, digital exhibitionism, BBBW babes, amateur, experimental, genre busting fetishes, dynamic genders & sexualities to submit.

http://nycpornfilmfestival.com

The deadline for submissions is 5th May 2016.
All weekend passes for $89 are available now: http://bit.ly/1rqdzep