If you kicked yourself for missing the Peaches Christ/Jinkx Monsoon drag parody production of "Return to Grey Gardens"when it was done in Seattle during the Seattle Lesbian & Gay Film Festival a couple years ago, well, you're in luck.
'Cause it's coming BAAAAAAAAAAAACK on Thursday, September 29, 2016 for two "staunch" shows at the Egyptian Cinema with both Peaches Christ and Jinkx returning as the nutty mother/daughter who are at the center of the classic 1975 documentary about the pair by the Maysles Brothers. And, joining them is very special guest star, MINK STOLE, the beloved actress best known for her many roles in the films of John Waters. Stole appeared in the original production of "Return to Grey Gardens" but this is her first appearance in Seattle with the show.
Tickets for "Return to Grey Gardens" go on sale at 11 am Thursday, August 25th!! Mother Darling insists you put on your most revolutionary costume and buy tickets IMMEDIATELY before they disappear!

This is the second Peaches Christ production to come to Seattle this year as part of a new production arrangement between Peaches and local producers Qurb Media Group (formerly Sinfinite Events,) operated by Arden Turnbull and Jimmy Scarpello  in partnership with 5 Senses Reeling Events and Seattle International Film Festival who run the Egyptian. If you recall, their "Whatever Happened To Bianca Del Rio?" was a big hit during Pride Week this past June. Look for announcements about further Peaches Christ shows in the near future… (hint: probably expect the next one at the first of the year, January 2017).
Here's more skinny from the press release including the local supporting cast and ticket pricing options and packages available for the two performances on September 29th.
Qurb Media Group and Peaches Christ Productions announce the next production in their quarterly series at Seattle's Egyptian Theatre, "Return to Grey Gardens" starring Jinkx Monsoon as Lil' Jinkxy and Peaches Christ as Big Peachy, with special guest star Mink Stole.
The original beloved cult documentary by the Maysles Brothers captured the eccentric lives of mother and daughter former society doyennes, now fallen on hard times. This hilarious original live theater production written and directed by Peaches Christ, is set forty years into the future and documents the routine of an aging drag mother and her bitter drag daughter who continue to perform for an empty house.
JINKX MONSOON is the alter ego of Jerick Hoffer, who graduated with a degree in theatrical performance from Cornish College in Seattle. Hoffer is a seasoned Seattle-based entertainer who has captured the attention of his native northwest region and audiences around the world. During his time appearing on RuPaul's Drag Race his character portrayal of cult hero Little Edie Bouvier Beale from Grey Gardens during the "Snatch Game" not only won him the challenge but put him on path to taking the season five crown.
PEACHES CHRIST, the alter ego of Joshua Grannell, is a San Francisco-based filmmaker and entertainer who made his feature film directorial debut with the dark, horror comedy All About Evil. Peaches continues to produce the immensely popular Midnight Mass movie series at San Francisco's Castro Theatre as well as many other 'live' events, for crazed fans, in San Francisco and around the world. For additional information, visit www.PeachesChrist.com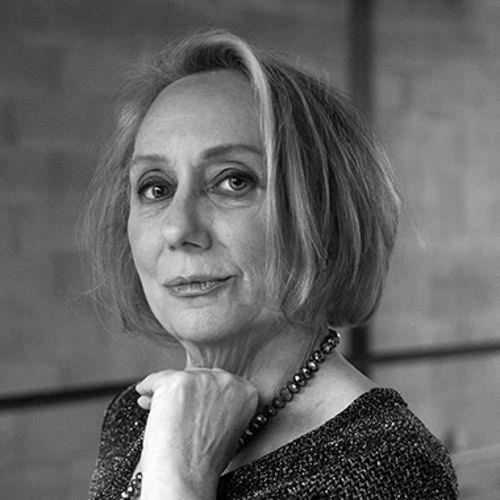 MINK STOLE is a household name for anyone familiar with the films of John Waters – she has appeared in every one of his features, and almost all of his movies. She began her film career in Waters' 1966 short Roman Candles, but her appearances in films including Pink Flamingos, Female Trouble, Cry-Baby, Serial Mom and Hairspray have undeniably made her an underground legend. In 2013, she starred Off-Broadway in an acclaimed revival of Tennessee Williams' The Mutilated opposite Penny Arcade. She also co-starred with Natasha Lyonne in Joshua Grannell's comedy horror film All About Evil. Follow her at www.minkstole.com.
The star-studded local cast features; Major Scales, Sparkle Leigh, Sylvia O'Stayformore, and Leicester Landon with Abbey Roads, Tipsy Rose Lee, Isabella Extynn, and James Majesty.
NEW enhanced VIP experience includes, complimentary champagne, in-venue VIP bar & lounge access, professional photos, full cast meet & greet, gift bags, and more!
Two shows on Thursday September 29, 2016 begin at 7pm & 9:30pm. VIP meet & greet experience directly before the 7pm show and immediately following the 9:30pm show. Note: *Advance ticket sales available while supplies last or until 2pm, Thursday September 29th, 2016.
LIMITED Advance VIP Meet & Greet Ticket: $80

– Premium seating main floor front section center.

– Meet & Greet with full cast.

– Professional Photos with Jinkx Monsoon, Mink Stole, and Peaches Christ.

– Access to in-venue VIP Bar & Lounge.

– Complimentary glass of champagne.

– Fun Gift Bag.

Advance Premium GA: $60

– Premium seating in front section left and right sides.

– Access to in-venue VIP Bar & Lounge.

Advance General Admission: $40

– Main floor middle section.

Advance Balcony: $25

– Balcony seating section.
The last week of September is going to be CRAAAAAAAAZY with gay themed events. On Wednesday the 28th, both Deven Green and Bianca Del Rio have shows in Seattle (at the Unicorn and the Showbox, respectively). Thursday is "Return to Grey Gardens". Friday, September 30th, musical sensation PEACHES will be in concert at The Neptune. Oh, and BenDeLaCreme will be in the second weekend of performances for her new solo show, "Inferno A-Go-Go" at the West Hall/Oddfellows on Capitol Hill.
Oh, and for fans of the delightful Ms Mink Stole, she's hanging around town for a special screening of the newly restored John Waters' film "MULTIPLE MANIACS" on Friday, September 30th! More info on that as soon as SIFF releases it!!!
Plan your fun accordingly!!!! It's Gay Pride Part Deux!
Oh, and Seattle is the opening stop for a mini-world tour for "Return to Grey Gardens"…it moves to a show in San Francisco then stops in the UK!
"Return To Grey Gardens" starring Jinkx Monsoon & Peaches Christ 2016 TOUR
SEATTLE – SAN FRANCISCO – MANCHESTER – LONDON
SEATTLE with Mink Stole
Egyptian Theatre, 9/29
universe.com on sale Thursday, 8/25 at 11am
SAN FRANCISCO with Mink Stole
Castro Theatre, 10/8
peacheschrist.com
MANCHESTER with Matt Lister
Contact, 10/14 & 10/15
contactmcr.com
LONDON with Matt Lister
Toynbee Studios, 10/20 & 10/21
andwhatfest.com
Peaches Christ Productions wants you to put on your best outfit for TO-DAY and grab your ticket NOW to the Return of Peaches Christ Productions' most-beloved stage show, "RETURN TO GREY GARDENS" an original, drag driven musical stage-show starring season 5 winner of RuPaul's Drag Race, Jinkx Monsoon as Lil' Jinkxy and Peaches Christ as Big Peachy with special guest stars in each city including Mink Stole (Pink Flamingoes, Female Trouble, All About Evil) in Seattle & San Francisco, as well as Cheddar Gorgeous and Anna Phylactic in Manchester and London, UK.
(Visited 1 times, 1 visits today)