We really like the "Lizards" the artistic team behind last year's adorable local hit musical LIZARD BOY which premiered at Seattle Rep and then won a slew of  local theater awards. They've since recorded and released an original cast album and did a workshop of the show in NYC. The one act/three character musical is about a gay young man who has some unusual gifts (uh, he's a Lizard Boy) and his attempts to bond with a new boyfriend while dealing with a villainous siren. It's the perfect musical for gay nerds who love other gay nerds who love musicals ABOUT gay nerds.
Now the show's writer/creator/star Justin Huertas and his two co-stars, Kirsten deLohr Helland and William A. Williams will reunite for a one night only live concert at The Crocodile on Monday, September 12, 2016 for an all ages show that will feature the trio performing songs from the musical plus other material as well.
Here's some info and the link to buy your tickets. If you love this show and these performers, you'd better snap them up quickly because they all have a big fan club.
The Crocodile
2200 2nd Avenue (Belltown)

ALL AGES!
7pm doors
8pm show
$15 in advance
$20 at the door
TICKETS: http://www.thecrocodile.com/event/1298295
After this gig, the cast and director Brandon Ivie head to San Diego's Diversionary Theatre for a three week run of the musical. San Diego/So Cal readers can go HERE to inquire about tickets to check it out…right now they're only selling tickets as part of a season package but we're assuming single tickets should go on sale soon.
This is HIGHLY recommended. Lizard Boy is a terrific show and all three of these kids are HUGELY talented and adorable.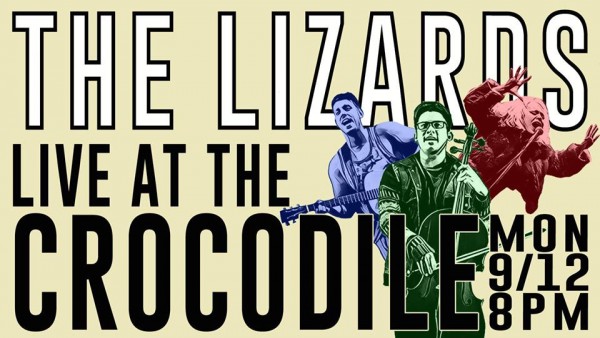 (Visited 1 times, 1 visits today)