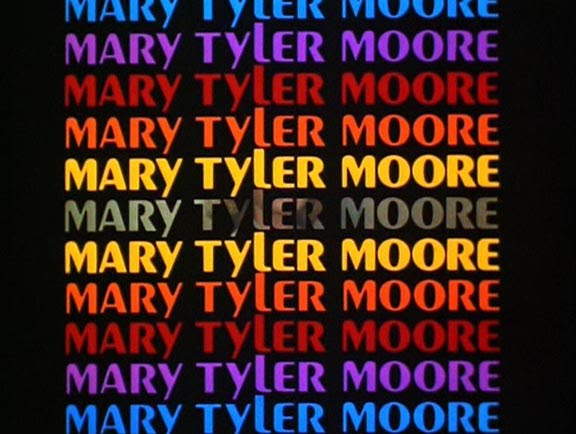 The world mourns the loss of the actress who "turned the world on with her smile".
The iconic star, MARY TYLER MOORE died today at aged 80 from complications of diabetes.  The actress rose to fame in the early 1960s co-starring in "The Dick Van Dyke" as Dick's wife Laura but it was her own 1970s show, "The Mary Tyler Moore Show" that made her a TV legend as Mary Richards the plucky local TV news producer at a third rate Minneapolis TV station.
She later starred on the beloved 1970s sitcom "The Mary Tyler Moore Show," which is one of the first shows to feature a never-married, working woman as its central character. Moore played single, 30-year-old TV news producer Mary Richards.

The show, which featured Moore's character asking for equal pay to her male co-worker and going on the pill, became a paradigm of the women's liberation movement and is credited with inspiring women to break the mold confining them as wives and homemakers.

"I think Mary Tyler Moore has probably had more influence on my career than any other single person or force," Oprah Winfrey said in a recent PBS documentary celebrating the actress.

When asked in a 2002 CNN interview if her character on "The Mary Tyler Moore Show" was a feminist, Moore didn't hesitate.

"She wasn't aggressive about it, but she surely was," she said. "The writers never forgot that. They had her in situations where she had to deal with it."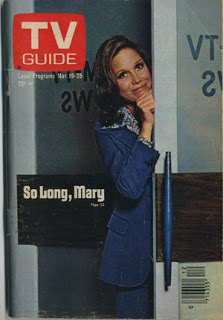 After the show ended, Mary went on to an acclaimed Oscar nominated performance in "Ordinary People" and appeared in other films and TV shows and specials but she was most identified with her show and her self named production company, "MTM" headed by her then husband Grant Tinker, which produced a string of television hits in the 70s and 80s including spin offs from her own show, "Rhoda" and "Phyllis" but also "The Bob Newhart Show" as well as dramas like "Hill Street Blues" and "St. Elsewhere".
Like Oprah, we too grew up on and adored "The Mary Tyler Moore Show". Mary, Rhoda, Phyllis, Lou, Ted, and even boring old Murray were an integral part of our TV family in the 1970s.
One of the show's greatest moments as well as a career highlight for Mary was her work in the episode "Chuckles Bites The Dust" where the WJM TV children's show host dies and Mary and the gang attend the funeral. Mary is appalled that her friends are cracking jokes about the Death; Chuckles died while dressed as a peanut in a parade after being attacked by an elephant. But, at the actual funeral, Mary's mood changes. From Wikipedia:
At the funeral, the jokes continue until the services are about to start, at which time a final scolding by Mary encourages all of the attendees to become properly somber. However, Mary alone begins to giggle uncontrollably as the minister recounts Chuckles' comedy characters and comic routines. She tries to stifle her laughter, but cannot contain herself as Reverend Burns delivers the eulogy:

"Chuckles the Clown brought pleasure to millions. The characters he created will be remembered by children and adults alike: Peter Peanut; Mr. Fee-Fi-Fo; Billy Banana; and my particular favorite, Aunt Yoo-Hoo. And not just for the laughter they provided—-there was always some deeper meaning to whatever Chuckles did. Do you remember Mr. Fee-Fi-Fo's little catchphrase? Remember how, when his arch-rival Señor Kaboom hit him with a giant cucumber and knocked him down, Mr. Fee-Fi-Fo would always pick himself up, dust himself off, and say, 'I hurt my foo-foo'? Life's a lot like that. From time to time we all fall down and hurt our foo-foos. If only we could deal with it as simply and bravely and honestly as Mr. Fee-Fi-Fo. And what did Chuckles ask in return? Not much. In his own words, 'A little song, a little dance, a little seltzer down your pants.'"

Mary's co-workers and the other attendees are shocked by her laughter. The minister, however, asks the mortified Mary to rise, and assures her that her laughter is actually in keeping with Chuckles' life's work. "He lived to make people laugh. Tears were offensive to him; deeply offensive. . . . So go ahead, my dear: laugh for Chuckles." Mary then bursts into helpless, heartbreaking sobs.
So, don't sob for Mary Tyler Moore…laugh for her.
A toast to Mary Tyler Moore…and, "a little song, a little dance….a little seltzer down your pants."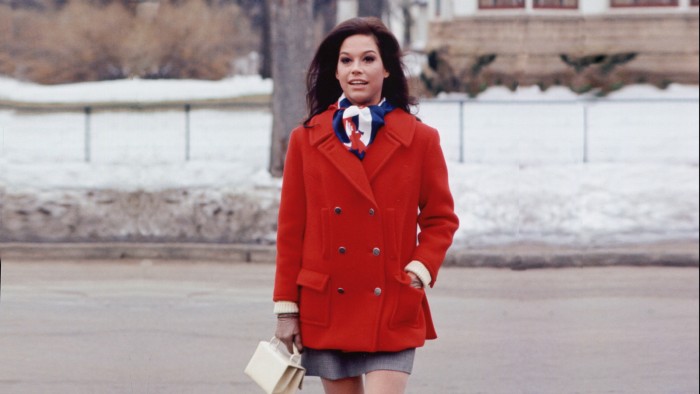 Tags: Mary Tyler Moore