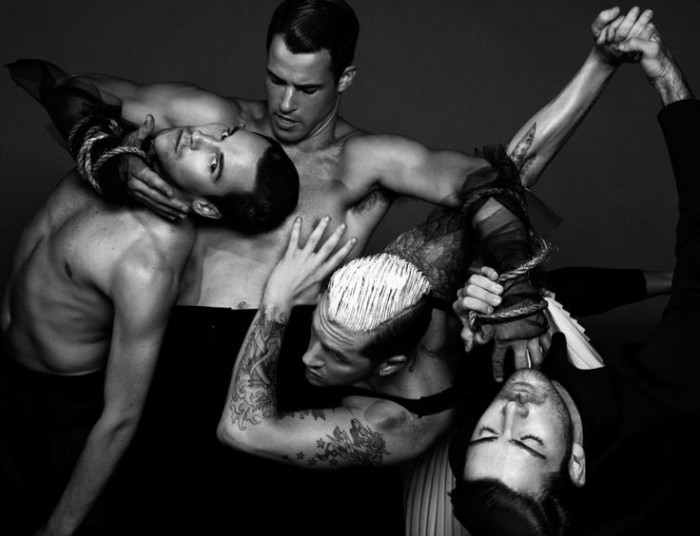 No, we shouldn't objectify people for their looks over their talent…it's Wrong! (shockingly wrong!)
But, acclaimed dancer and choreographer TRAVIS WALL is ridiculously sexy…but also ridiculously talented so as long as we acknowledge BOTH we feel less bad about our objectification of his incredibly yummy hotness.
You'll have a chance to check out BOTH his incredible talent AND his lats and tats this coming Sunday, March 26 when the Emmy winning choreographer brings his touring show SHAPING SOUND to Seattle's Paramount Theatre.
Da poo:
STG Presents Shaping Sound at The Paramount Theatre on March 26, 2017.

Through his Emmy Award winning work on "So You Think You Can Dance," Travis Wall has established himself as one of America's favorite choreographers. His artistic direction of SHAPING SOUND has already produced one spell-binding show in Dance Reimagined, which has captivated audiences all across North America. Now, Travis and SHAPING SOUND are back with their brand new show, After the Curtain. These visual musicians continue to dazzle audiences as they tell the story of a man fighting to find his creative voice after the death of his one true love. Heart-wrenching, breath-taking and ultimately uplifting, this is one dance show that audiences will remember forever.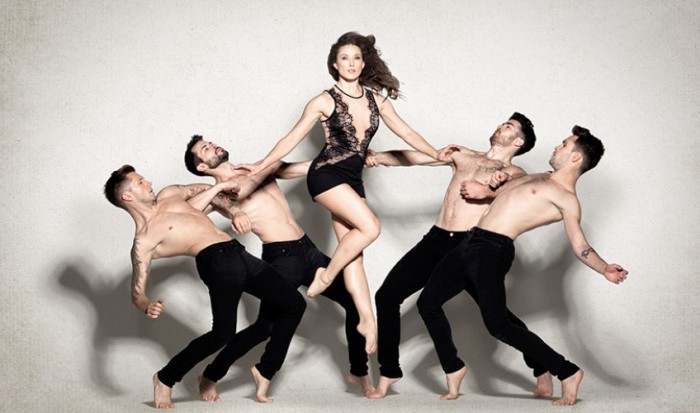 And, "RuPaul's Drag Race" fans also remember that Travis has popped up on RPDR as well, teaching klutzy queens how to dance!
You have a couple options to buy tickets for Sunday's show at The Paramount. Go to the STG website for full price tix OR go to GoldStar for slightly cheaper tix.
You decide!!
Tags: After The Curtain, Modern Dance, Out Gay Artists, Shaping Sound, So You Think You Can Dance?, STG, The Paramount, The Paramount Theatre, Travis Wall