¡Atención a todos!
Latinx/Latina/Latino Pride is back! Feel the fashion, the food, and the festivities of this weekend's best party.
This Saturday July 22nd, you can bring your friends and family to El Centro De La Raza for music and entertainment from 3-10pm. (It's located right by the Beacon Hill Light Rail Station.)

Featured artists include El Jilguerillo, La Gorda, Ana Bella de la Rosa, and award-winning former Seattle Pride Idol winner Latin Rose.
The event also has the honor of hosting Javier Nava, a survivor from Pulse Orlando.
Latinx/Latina/Latino Pride 2017 is powered by sponsors like Somos Seattle, Entre Hermanos, Casa Latina, Gay City Health Project, the Ingersoll Gender Center, Camp Ten Trees, UTOPIA Seattle, and many other generous contributors. This is a featured event among the many parties and community outreach programs during Seattle's first annual NW Pride of Color festival!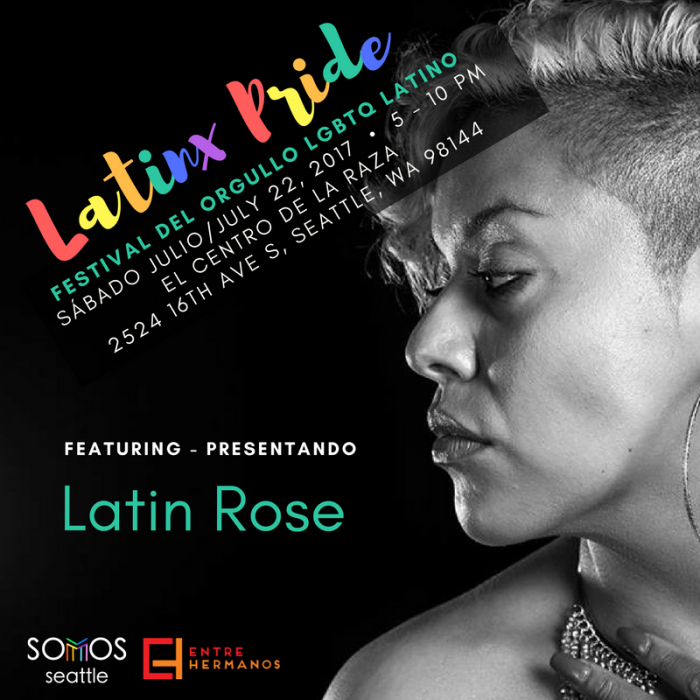 Tags: Beacon Hill Seattle, El Centro De La Raza, Javier Nava, NW Pride of Color, Pulse Orlando, Seattle Latinx Pride, Somos Seattle