August 18, 2017

•
by
Michael Strangeways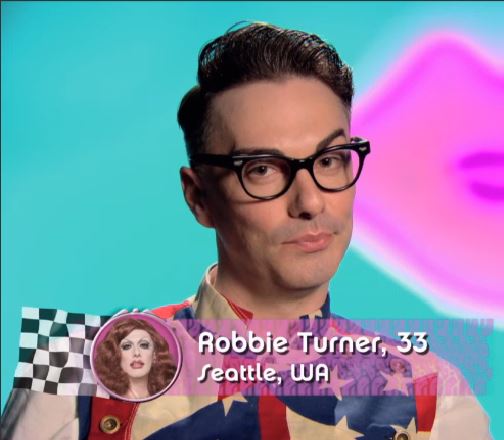 What's up with The Stranger lately?
They're kinda stupid.
OK, so first we had Chris Frizzelle breathlessly report on the "scoop" that Cucci Bianca and her filthy fabulous monthly show at Krewwerk (which has been around for….2 years?) is really neat (duh) and Cucci naughtily revealed this juicy gossip last week at the show:
"The real T is that Robbie Turner is leaving R Place. And R Place doesn't know that yet."
Which was followed up with some actual real fresh tea, that Robbie is moving to Queer/Bar the new club taking over the Purr space on 11th. Then, today they repeated the same damn 'news'.
Apparently, Mr. Frizzelle is unaware of the following:
Drag Queens are gossipy. They spill a lot of tea.
Robbie Turner was on Season 8 of "RuPaul's Drag Race" which aired over a year ago, in the spring of 2016.
Naturally, Robbie immediately started getting national bookings and naturally stopped being a regular at RPlace, her home bar for the last few years after debuting at Julia's "back in the day".
Yes, Robbie makes appearances at RPlace, as her schedule allows…but, she hasn't been a regular there for over a year.
Yes, RPlace will probably be mad, to a degree, that she's apparently switching home bars but….so what? (Frankly, we like the idea of RPlace management fuming…)
We hear gossip and rumor all the time (Current favorites: "Dan Savage is buying The Eagle" or "Partnering on it"…"The Eagle will expand into the old market on the corner"…"Dave Meinert is buying the Eagle to turn it into a gay leather bar/'Three's Company' themed tourist trap called "The Seattle Regal Beagle Eagle"….) We don't make a BIG deal out of it.
Much.
Though, we are curious about a couple things…will Robbie be on RPlace's notorious banned list along with Mama Tits, DonnaTella Howe, Eartha Kitt, Joan Rivers and half of Seattle for angering RPlace management? And, will Robbie Turner be a good fit for a bar called "Queer/Bar"? A name like that indicates "edgy" and modern. Bless Robbie's heart but she's not that kind of queen…she's an old school showgirl/B'way & Vintage Hollywood kind of gal.
She ain't really "queer".
(Visited 16 times, 1 visits today)
As the Editorial Director/Co-Owner, Michael Strangeways writes, edits and does about a million other jobs for Seattle Gay Scene, Puget Sound's most visited LGBTQ news, arts and entertainment website now celebrating its 14th year as a media outlet. A semi-proud Midwesterner by birth, he's lived in Seattle since 2000. He's also a film producer who would like you to check out the Jinkx Monsoon documentary, "Drag Becomes Him" now available on Amazon.com. In his spare time, he gets slightly obsessive about his love for old movies, challenging theater, "otters", vodka, chocolate, "I,Claudius", Lizzie Borden, real books made out of paper, disaster films, show tunes, Weimar era Germany, flea markets, pop surrealistic art, the sex lives of Hollywood actors both living and dead, kitties, chicken fried steak, haute couture and David Bowie. But, not necessarily in that order.
Related Posts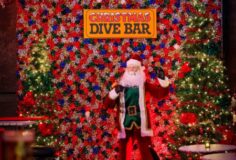 Bars & Nightclubs • Business News • Capitol Hill News • Christmas/Winter Holiday Events • Cocktails • DJ Dance Party • Gay News • Living • Neighborhood News • News • Nightlife • We Love The Nightlife
Burgess/Hall, the owners of Queer/Bar, the Cuff, Oddfellows, Elliott Bay
...