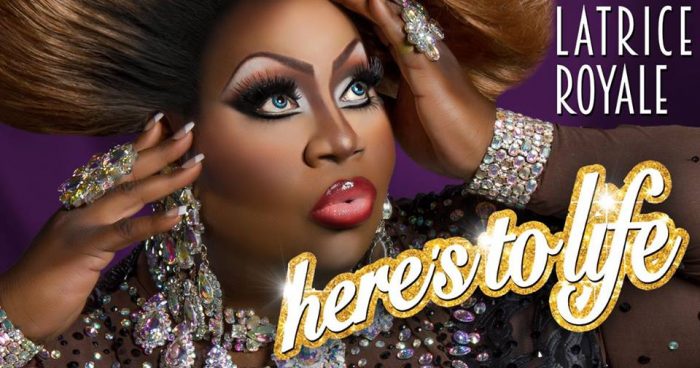 We have TWO big drag shows coming up within the next week and both are rapidly running out of available tickets!
First up, is the return of uber producer's Murray & Peter and their latest RuPaul's Drag Race themed national tour WAR ON THE CATWALK featuring stars from the recently aired Season Nine of the Emmy nominated reality competition television show starring RuPaul. Normally, Murray & Peter stage these big shows at downtown Seattle's historic Moore Theatre…the Moore wasn't available for the dates needed so "War" will be staged at Seattle Theatre Group's much smaller Neptune Theatre in the University District on TWO dates, this Sunday August 20th and Monday August 21st with both shows at 8 pm.
I just checked Ticketmaster and there are actually just a dozen or so tickets left for each show! Snag them HERE while you can! It's your first chance to see these divas, including Season Nine winner Sasha Velour performing in a professional performance space and not some dingy bar.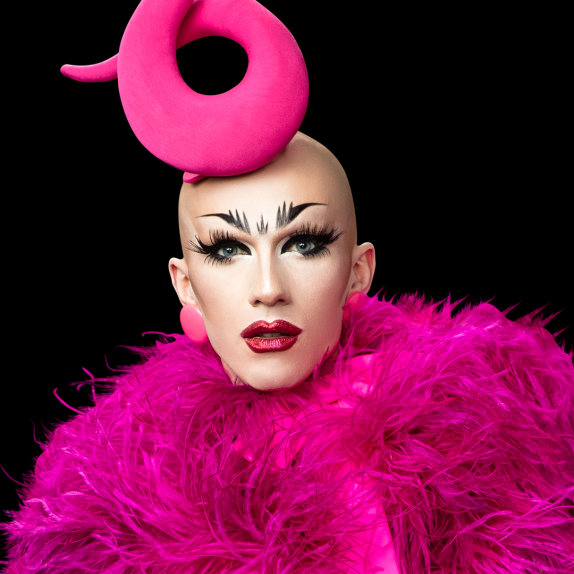 The Wednesday after "War" on August 23rd, you can check out a vintage RPDR diva…the highly popular Season 4 star LATRICE ROYALE returns to Seattle and FINALLY gets to perform at professional theater space as well after years toiling away on RPlace's sad little stage. Ms Royale will take to the gorgeous stage at The Triple Door for "HERE'S TO LIFE" her one diva show featuring song and stories about Latrice's life…including her "unfortunate incarceration".
I also just checked the Triple Door website and this house is already 2/3's sold…it looks like there is one table left close to the front and the rest are farther back…since folks in Seattle love to wait to the last minute, we suggest grabbing your seats NOW because it's very likely this show will sell out….grab tix HERE!!!
More on Latrice's show:
RuPaul's Drag Race break-out superstar LATRICE ROYALE stars in the Seattle premier of her acclaimed one woman show "HERE'S TO LIFE" at The Triple Door. In this celebratory journey of song and story-telling, Latrice shares tales of growing up gay in Compton, the events leading up to her "unfortunate incarceration," and her infectious, ever-positive perspective that got her through it all.

"HERE'S TO LIFE" stars Latrice Royale with Christopher Hamblin on the piano and is produced locally by Qurb Magazine.

ABOUT LATRICE ROYALE:
Born Timothy Wilcots in Compton, California, LATRICE ROYALE is Large and in Charge, Chunky Yet Funky, Bold and Beautiful! After 20 years in the business of Female Impersonation, primarily in South Florida, Latrice's unique talent came to the attention of the world on Season Four of RuPaul's Drag Race in 2012. The sharing of her background in prison, difficult upbringing, and her "Get up, look sickening, and make them eat it" attitude won her the title of Miss Congeniality on that season as well as the hearts of fans all over the world. That same year she was invited back to participate as a contestant in RuPaul's Drag Race All Stars and as a Professor in RuPaul's Drag U. Since that time, she has made appearances all over the world, including a special television appearance with Jennifer Hudson on CBS's Fashion Rocks and the inauguration of the new MAC store in Sao Paolo, Brazil with the legendary Preta Gil. Her story is further explored in the documentary Gays in Prison by director Christopher Hines, which aired on LOGO TV. www.LatriceRoyale.com

Sneak Peek: https://youtu.be/q9heQbffuCA
(Visited 1 times, 1 visits today)