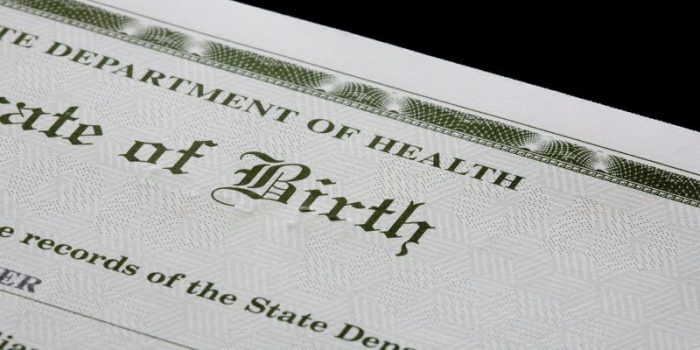 Making Gender changes on Birth Certificates is an important step for members of the Transgender community but it's a huge legal hurdle in most states. 
Washington State is considering making changes to how they handle these changes and it's important for you to make your views known to them. The public can make comments on this change through December 5th.
More info below via Gay City:
RULES ON BIRTH CERTIFICATE CHANGES IN WASHINGTON
Now's our time to chime in on making our state's birth certificates more affirming for everyone!
As of October 31st, the Washington State Department of Health is considering adopting a new rule, WAC 246-490-075, Changing sex designation on a birth certificate.
Along with modifying current procedures, the proposed rule lists the requirements for changing sex designation on a birth certificate. Notable changes will allow minors to change sex designation and also allow male, female, and X as a non-binary sex designation when requesting a change to sex designation on the birth certificate.
Because some people identify as neither male nor female, this new rule is a step in the right direction for our state's Department of Health. Input from state residents is important in the consideration process, so submit comments before next Tuesday if you're able to!
Public comments will be accepted in-person and in writing through Tuesday, December 5 at 5:00 PM.
You can learn more about these changes and submit comments at the link below.
Tags: Gay City: Seattle's LGBTQ Center, Trans Birth Certificate Changes, WA State Trans Rights, Washington State Department of Health