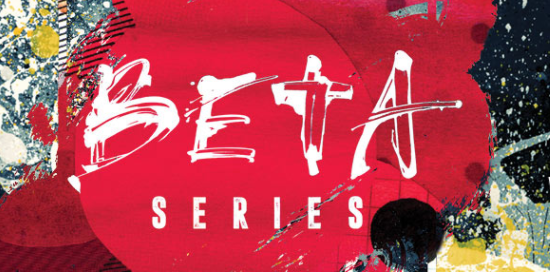 Village Theatre has announced their Beta Series of new musicals for 2018 and they have some real treats in store for fans of new musicals…including a Beatbox musical and another one about…Zombies! From the creators of "Urinetown"!!!!
SQUEEEEEEEEEEEEEEEEEEEEEEEEEEEEEE!!!!
But, you need to SUBSCRIBE to the Beta Series to be able to check them out. Go here for more info and to buy your series pass for all three shows.
 

HOW TO BREAK

January 5-14, 2018

Book and Lyrics by Aaron Jafferis

Songs and Lyrics by Rebecca Hart

Beatbox Score by Yako 440

Directed by Ameenah Kaplan

Choreographed by Kwikstep

 

AFTERWORDS

February 16-25, 2018

Music and Lyrics by Zoe Sarnak

Book by Emily Kaczmarek

Directed by Adrienne Campbell-Holt

 

ZM

June 1-10, 2018

Music and Lyrics by Mark Hollmann

Book and Lyrics by Greg Kotis

Directed by Brandon Ivie

 

ISSAQUAH, WASH. – Village Theatre is excited to announce the second season of the Beta Series. Built on Village Theatre's long-standing commitment to new musicals, Beta Series productions help to launch promising new works into the next phase of development by providing writers with actors, basic sets and costumes, and an audience of smart, sophisticated, and savvy theatre-goers. Beta Series audiences are given the opportunity to provide feedback as changes are made following every performance based on audience responses. No two shows are alike, and audiences are encouraged to attend multiple times to see the evolution of the script and score.

The Subscription-based series will consist of three new works: How to Break, a musical fusion of hip hop and social justice with book and lyrics by Aaron Jafferis, songs and lyrics by Rebecca Hart, and a beatbox score by Yako 440; Afterwords, a folk-musical about sisterhood, art, and love, with music and lyrics by Zoe Sarnakand book by Emily Kaczmarek; and ZM, a Broadway musical comedy with zombies, with music and lyrics by Mark Hollmann and book and lyrics by Greg Kotis – the hilarious duo behind the Tony Award-winning show Urinetown. "These three shows are a great example of the varied landscape of musical theatre today," said Associate Artistic Director, Brandon Ivie. "Unique voices tackling challenging stores with great creativity and theatricality. I love each of these shows and can't wait to share them with our audiences."

All Beta Series Subscriptions include a ticket to each of the three shows in the Season, but the date of attendance is up to the Subscriber. After Subscribing, ticket holders may call the Box Office at any time to schedule their tickets – giving Subscribers the option to schedule all three shows at one time, or to handle them as they come. To learn more about Subscribing to the Beta Series, contact the Box Office at (425) 392-2202.

About Beta Series

See it first
Beta Series is your chance to see exciting new musicals while they are still in the process of being created. The production designs are intentionally kept simple – that way, if the authors want to cut a character or rearrange a scene, they can do so freely, without worrying about big set pieces or complicated mechanics. We're working to give them the best of both worlds: a full production with the flexibility to make improvements.

Interact with the creators
The authors want to hear from YOU – the Beta Testers. They want to see if you laugh at their jokes, gasp, wipe away a tear, or fidget in your seat. Then, after each performance there will be talkbacks where the writers will ask you about your experience with the show. This is also your chance to hear about what inspired the project and the evolution the show has undergone thus far.

Make your mark
After each performance, the authors will rewrite, make changes, and work with the cast to incorporate new scenes and songs before the next show. As the authors tweak and adjust based on what you have to say, the musical will continue to evolve throughout the run. And when those same shows move on to our Mainstage, the regional theatre scene, or even Broadway, you'll get to say, "I knew it when."

Shows

How to Break

A MUSICAL FUSION OF HIP HOP AND SOCIAL JUSTICE

Book and Lyrics by AARON JAFFERIS
Songs and Lyrics by REBECCA HART
Beatbox Score by YAKO 440

JANUARY 5-14, 2018

Ignited by an electric collision of theatre, breakdancing, and lyrical flow, this ground-breaking new musical follows two teenage hip hop dancers as they battle not only their disease, but also the hospital caregivers, for control over their own bodies. With a score backed by a beatboxed soundscape of the patients' breaths and IV beeps, tensions rise as race, class, and language create life-threatening rifts between the patients and their treatment team. As the doctor and therapist wrestle over the health benefits of art versus painkillers, the teens attempt to break through their diagnoses in search of a gut understanding of what it means to be ill – both metaphorically and literally.

---

Afterwords

A FOLK-MUSICAL ABOUT SISTERHOOD, ART, AND LOVE

Music and Lyrics by ZOE SARNAK
Book by EMILY KACZMAREK

FEBRUARY 16-25, 2018

When an accomplished young war reporter's mentor is killed on assignment, his diaries are left to her care. But their pages provide her with more questions than comfort, chronicling his turbulent midlife love affair and pointing mysteriously toward two artist sisters mourning the loss of their volatile mother. As entanglements deepen and past collides with present, these young women relay three sides of one story through the show's music, set, and book. Afterwords is a new musical about three women bound by notes scribbled down on paper, and the art we make from the love that makes us.

---

ZM

A BROADWAY MUSICAL COMEDY… WITH ZOMBIES!

Music and Lyrics by MARK HOLLMANN
Book and Lyrics by GREG KOTIS

JUNE 1-10, 2018

From the creators of Urinetown comes the story of a remote American town where one fast-food franchise is test-marketing a new sandwich that, apparently, turns people into zombies. The Walking Dead meets The Book of Mormon in this hysterical new musical that follows two teenage lovers (and fast-food workers) who set off to penetrate the corporate behemoth behind this fast-food fiasco and learn the terrible truth about the source of the plague and the outcome it was designed to create… all while navigating teenage love. Can the two young lovers save their relationship? And their brains? And the world?

About Village Theatre 

Based in Issaquah, WA, with operations in Everett, WA, Village Theatre is a leading producer of musical theatre in the Pacific Northwest. Producing entertaining, quality productions since 1979, Village Theatre has grown into one of the region's best-attended theatres, with more than 20,000 Subscribers and 220,000 projected total attendance each season. Through its Village Originals program, Village Theatre is nationally recognized for its contribution to the development of new musicals, having supported the development of over 160 new works to date. Village Theatre also takes pride in nurturing tomorrow's audiences through its Youth Education and Outreach programs, KIDSTAGE and Pied Piper, serving over 58,000 young people and their families annually.
Tags: Afterwards (musical), Beta Series, How To Break (musical), New Musicals, Theatrical Workshops, Village Theatre, ZM (musical)