Scissor Sisters was THE hot band a decade ago but they haven't released an album in 5 years and even front man and gay heart throb JAKE SHEARS has been relatively low key for the past few years only popping up here and there with collaborations with other artists.
The Jake Shears drought is apparently over as the one time Seattle resident (Shears aka Jason Sellards attended high school in Seattle after growing up on San Juan Island) has announced his return to making music with a just released personal letter to his fans and the release of a new single, "Creep City".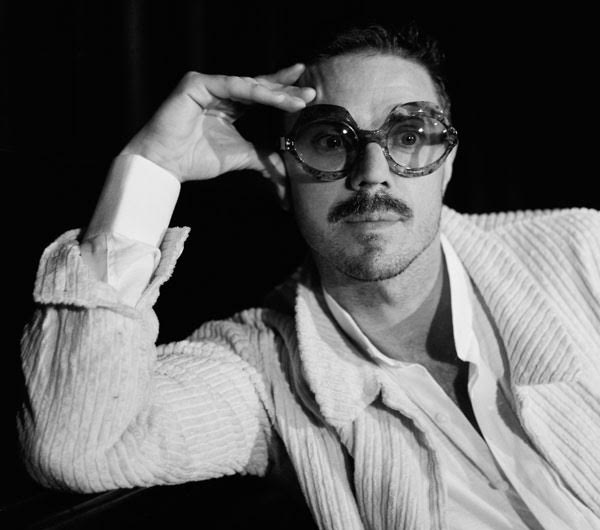 Hello Friends and Family! It's been awhile.  Like—a long while.  But lord, I've been missing you guys.  Like—REALLY MISSING YOU.  I've missed playing shows for you in funky clothes that I look back later and say: "What in God's name was I thinking?" I've missed sweating on the front row.  I've missed everybody singing along and whooping it up.

Above all else, I've missed putting out new music.  And that, my dear friends, changes today!  Let me introduce you to Creep City.  Listen now on YouTube.

Creep City is a pretty theatrical jam, with quite a few twists and turns. It has all the touchstones of the sound I've been conjuring. It's a song about being in a literally scary transition, reflecting a moment of my life when I found myself without my long time co-horts, without New York City, having to reassess my surroundings.

I've not put out much out the last five years, (musically that is) other than a collaboration here or there. The thing is, I've been working this whole time.  But I promised myself that I would only put something out if it was really good. I mean REALLY good. There were a few years that I didn't quite know what I wanted to say, unsure of direction, but I had faith if I kept at it, all would be revealed.

In the fall of 2015, I moved to New Orleans part-time. I needed a change of scene, and it's a city I've always wanted to live in. I went down and began writing there and something funny happened: The good stuff started coming. And it kept coming. With the help of many talented musicians, I've been able to create the record I've been shooting for my whole life. It's not only the most personal thing I've made, I truly believe it's the best thing I've made. There was a moment in time,  that I really wasn't interested in making a solo record. I found the notion a little cheesy. But I was talking with a friend one day and he said: "There's no issue with you making a solo record– as long as it's fantastic."  I took that to heart.

There's so much more to come in the next year, but I couldn't wait any longer to give you a taste. If you want to hear more, I'll be playing it all in NYC on Nov 12th at Elsewhere (tix here), and in London Nov 14th at Heaven (tix here). Please come, I want to celebrate with you.

And my time hasn't been spent just making music. I've also  completed another labor of love that I'll share details on shortly. AND will soon be announcing another way that we can spend a couple hours in a room together in a way that we've never done before. It's the big 'ol slew of stuff.

So I invite you to come along with me in my new ride. It's gonna be a little different, but isn't it always?  For those of you who have been waiting patiently, I have a feeling that this is gonna do the trick and then some. The cool thing, is that we've already had so many great times together, and as the saying goes: "You can't make old friends."

The world is upside down right now. In the thick of it, I feel that we still need tunes that make us smile, that make us wanna sing and dance like fools. The power of coming together and finding some common ground can't be underestimated. Let's have some goddamn fun.

I love you,

Jake Shears
Connect with Jake Shears
https://twitter.com/jakeshears
https://www.facebook.com/JakeShearsOfficial
https://www.instagram.com/jakeshears/
How intriguing. To be honest, we're not grooving that much on "Creep City" (seems like a "B-Side" Scissor Sisters' reject if we're honest) but we have hope for the rest of the upcoming album and his mysterious other projects. And, we're guessing he'll be doing some gigs which means it's highly likely he'll pop up in Seattle soon. He still has ties here and apparently visits 'under the radar'.
Here's the new song….it's on YouTube but it's audio only.
(Visited 1 times, 1 visits today)