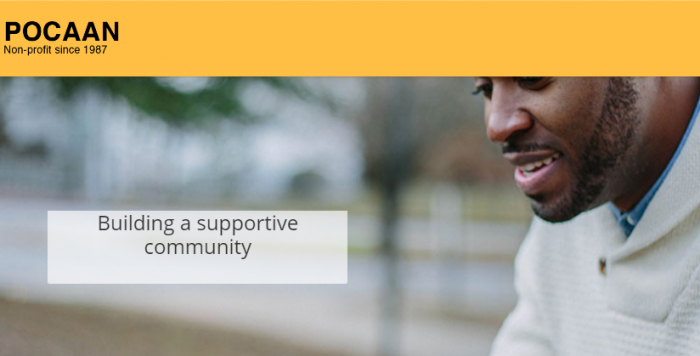 POCAAN is turning 30 years old and they're celebrating with a huge anniversary gala and awards dinner this coming Friday, December 8th at the Northwest African American Museum.
POCAAN was born out of the AIDS Crisis of the 1980s to help an under served community in the fight against HIV/AIDS. They spell it out in their mission statement:
The mission of POCAAN is to work with communities of color to advocate and ensure equitable access to HIV/AIDS education, prevention and health care resources for people of color.

POCAAN's approach is comprised of multiple strategies ranging from the identification of the issues within in the communities, to establishing risk reduction programs and support services which motivate behavioral change for people engaging in high risk behavior.
Their mission continues today as African American men who have sex with men still face high rates of HIV infection and difficult access to resources.
You can both celebrate the work of POCAAN and honor them by attending their gala or even donating to their mission.
More info:
POCAAN'S 30TH ANNIVERSARY GALA & AWARDS DINNER 2017

Friday, December 8, 2017

We are thrilled to announce that we've finalized the plans for our POCAAN's 30th Anniversary Gala & Awards Dinner!

VIP Reception at 5:30 p.m.

Red Carpet Photo's at 6:45 p.m.

Formal Dinner & Program at 7:00 p.m.

Entertainment to follow!

Where – Northwest African American Museum – 2300 S. Massachusetts Street Seattle, WA 98144

What The Event About – The Legends Gala & Awards Dinner began in 2016 with an extremely successful first event. Our sponsors and guests had an incredible time, beginning with a red carpet, cocktail reception, followed by a three-course dinner, drinks, and live musical guests. Our gala is a fabulous and fun, star-studded evening filled with generous donations to our cause.

Our Keynote Speaker will be Presidential Advisory Council on HIV/AIDS Member. Bishop Oliver Clyde Allen III -Pastor of the affirming Mega-Church "The Vision Cathedral of Atlanta" and Presiding Bishop of the United Progressive Pentecostal Fellowship of Churches.

Tickets & Sponsorship Opportunities – For individual tickets please visit our tickets page here: www.Pocaan.org/Event or contact POCAAN Office at 206.322.7061. For information on sponsorship opportunities please call the Office at 206.322.7061.

POCAAN's 2017 Legends Honorees – It is my privilege to confirm the 2017 Honorees. Our honorees and their categories for this year are as follows:

Ms. Vickie Williams (Posthumously) – POCAAN's Advocate of the Year Award, "Excellence in Community Organizing".

Mr. Dennis Torres– POCAAN's Equity Award for Community Engagement.

Mrs. Mary Diggs -Hobson– POCAAN's Equity Award for Advocacy.

Pride Foundation– POCAAN's Equity Award for Community Partnership

King County Councilmember Larry Gossett– POCAAN's Political Advocate Award

Mr. Franklyn Smith– POCAAN's Award for Community Engagement and Resources

Parking – Parking at theNorthwest African American Museum is limited, however, there is street parking around the museum.

Guests – We expect to host 150 guests, sponsors and celebrities.

Attire – Our Gala is Black Tie Formal

Charity – The funds raised at our Gala benefit POCAAN's programing and administration cost. Your generous donations will help us create a better world for communities of color around health and equity issues in the Pacific Northwest. POCAAN is a 501(c)(3) non-profit advocacy agency. All Donations are tax-deductible in accordance with IRS Regulations.

Sponsorship – Sponsorship Packages are available at various levels and can also be developed on a case by case basis to ensure that your brand is accommodated and your experience tailored to your needs. We encourage you to schedule a phone call to discuss how your brand can be a part of our mission and help us create a better world for communities of color.
(Visited 3 times, 1 visits today)