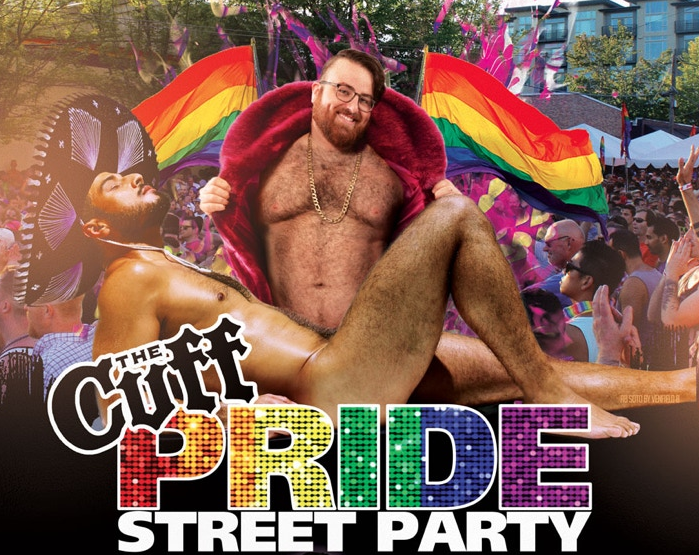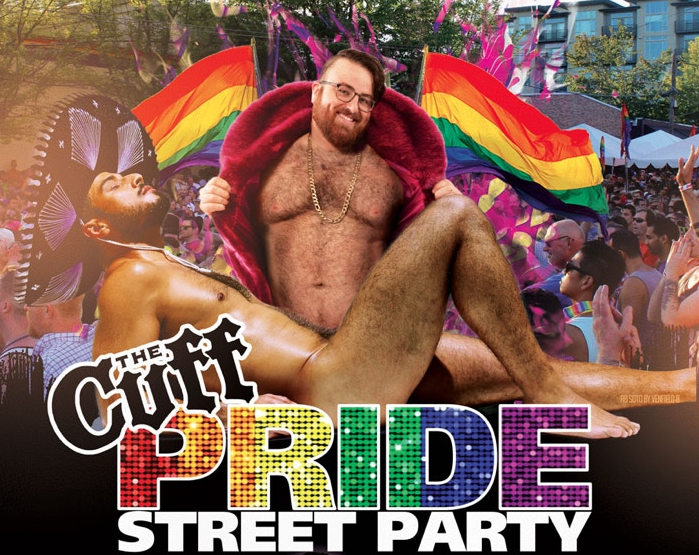 Oh…and, their annual Sunday Pride Block Party is turning 25 years old this year!!!!
HUUUUUGE!
So, apparently The Cuff Complex has taken the plunge along with other Pride events and upped the ante by going to a TWO DAY event with a huge new party happening on Pride Saturday, June 23rd and their huge traditional Pride Sunday event on June 24th. 
AND, they've booked some great names to entertain including Billboard Hot 100 recording star CeCe PENISTON who will undoubtedly perform her huge hit "FINALLY" which WAS the hot song of not only it's release year 1991 but again in 1994 when it was prominently used in the hit film PRISCILLA, QUEEN OF THE DESERT and subsequently been featured in the successful stage musical of that film as well. 
CeCe will perform on Sunday with Inaya Day, Lisa Lisa and Big Dipper and hosted by RuPaul's Drag Race star Kennedy Davenport with music by DJ Matt Stands.
Beefcake will be the star of the Saturday event with the bearish Big Dipper performing that day along with the super sexy singer AB Soto and the more cheesecakey local diva/songstress Adé on hand.
Doors open at 3pm for the Saturday Cuff Pride event and it's just $15 cover before 8pm and $20 afterwards. (And, obviously both these events are 21 + with ID required).
The big Sunday show opens at Noon, with a $30 cover. And, for newbies, The Cuff's Pride events are strictly DAY OF ticket sales…NO advance tickets so you need to show up early to snag your bracelet (especially for the traditional Sunday event).
Here's a bit more info via The Cuff:
It's The 25th Anniversary Of The Cuff's Pride Block Party, So We Are Throwing A 2 Day Event To Celebrate! On Saturday June 23rd The Cuff Welcomes Adé, AB Soto & Big Dipper. Doors Open At 3pm And It's Just $15 Before 8pm And $20 Afterwards. Music By DJ Tommy K and Hosted By Disco Vinnie. Then On Sunday June 24th The Cuff Welcomes Inaya Day, CeCe Peniston, And Lisa Lisa Along With Big Dipper. This Event Is Hosted By RPDR's Kennedy Davenport & Disco Vinnie. It's Just $30 With Music By DJ Matt Stands. Get There Early To Avoid The Line. 

#Pride #Cuff#CuffComplex #CuffSeattle #Anniversary #PrideBlockParty #AdeConnere#ABSoto #BIgDipper #InayaDay #CeCePeniston #LisaLisa#KennedyDavenport #DiscoVinnie #DJTommyK #DJMattStands#CapitalHillNightlife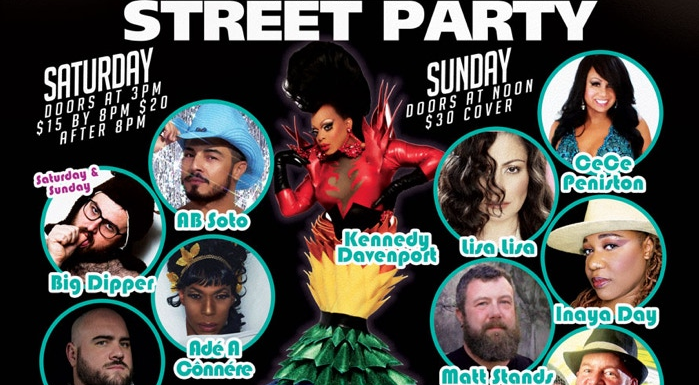 (Visited 1 times, 1 visits today)