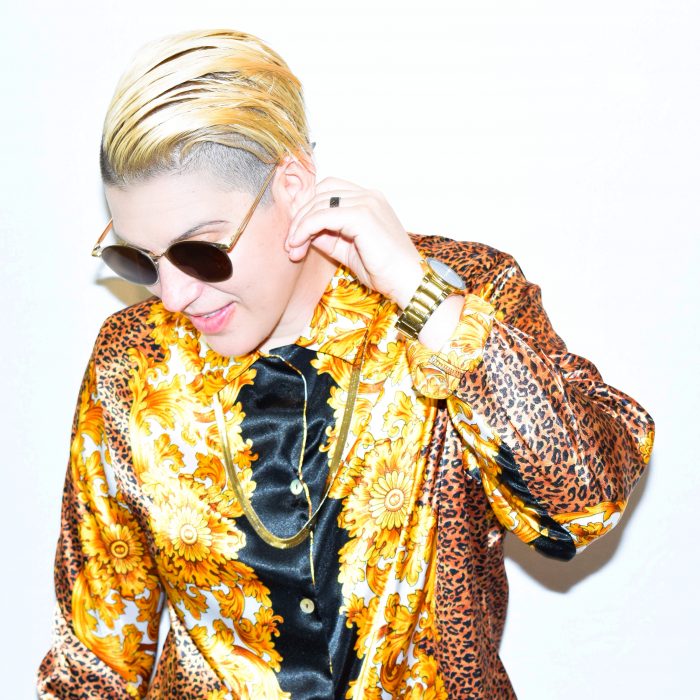 God-Des was first seen in the hip hop/soul duo, God-Des and She.  The group received major notoriety when they appeared on the season 3 finale of The L Word performing their hit song "Lick It."  God-Des was one of the first openly gay rappers, and has been a strong advocate for equality and gay rights throughout her career.  God-Des has toured the world and awed audiences with her high energy, bold, in your face songs.
We had a chance to catch up with God-Des for a little Q & A in advance of her appearance at PrideFest Seattle Center at the end of the month.  For the scoop on "weed, liberals and tons of gays" READ ON…..
---
LAK: Hey girl!  It's awesome to be bringing you out again for Seattle PrideFest!  You psyched?
G-D: Hell yeah I'm super excited, thanks so much for bringing me back!
LAK: Now, are you actually LIVING in Portland now, or are you just on a long visit there?  I know you were living in Austin, TX, before, yeah?
G-D: I do live in Oregon now and absolutely love living in the PNW!
LAK: What brought you to the Northwest?
G-D: This is the most beautiful part of the country and I love the vibe here.  Plan on staying in Oregon for a long time and love being so close to Seattle!
LAK: How do ya like it?
G-D: I LOVE IT!!! SUPER HARD!!!  Weed, liberals and tons of gays!  What else do you need?
LAK: I hear that you have some new music in the cue.  Tell me about it!
G-D: I am working on my first solo album ever! It's super exciting.  I am making all my own beats and write and perform all my vocals.  My first single titled The Weekend dropped May 18th, 2018.   
LAK: As I was preparing for this interview, I visited the God-des and She website.  That pic of you and She for the cover of "United States of God-des & She" is dope!  What inspired "United States of God-des & She"?
G-D: I feel like so many communities are under represented in America and I wanted to give a voice  to my community.  I wanted to be bold and in your face about our message.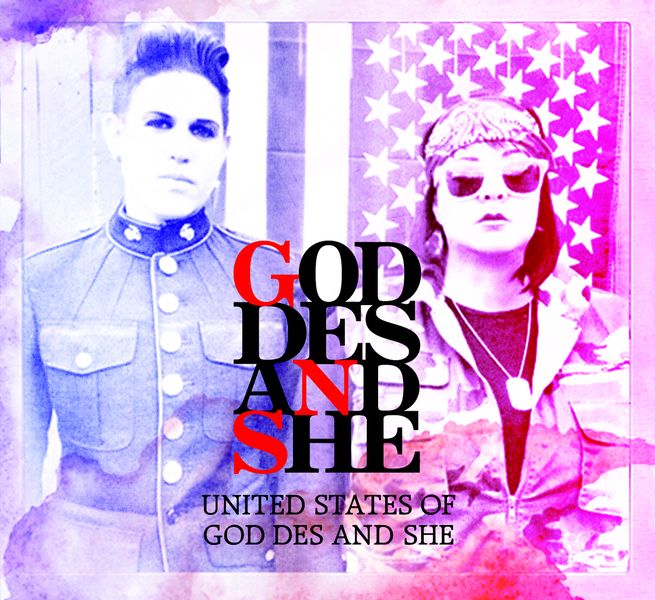 LAK: It's funny, because that was 2009, yeah?  The feels that the track itself give me are even   more relevant today.  Do you find that the current state of politics and divisiveness are   influencing you as an artist currently, or are you trying to create outside of that frame?
G-D: Absolutely it is.  At first after this election, I felt very frozen.  It was almost to hard for me write because everything felt so sad and chaotic.  I didn't want to write music that made people feel  worse about the world lol.  However now, I am writing like a damn olympian.  The first single, "The Weekend," I wrote because I really wanted to write something fun and light that would  instantly make someone happy the moment they heard it.  Sometimes we just need a break from all the darkness.  Even the TV shows now are dark.  I also have a song I am in the middle of   writing called "America" that captures all the chaos, racism, police brutality and corporate hold  on our country.  I am really excited about the art I am creating during this tumultuous time.   
LAK: Are you doing mostly solo work now, or are you and She still working together?
G-D: Both She and I are working on our solo careers.  We have had an incredible journey together but are excited to work on our own projects.
LAK: Any fabulous projects you wanna brag about?
G-D: I am super stoked that I had the honor of having Greg Kramer (Seattle Guy), trombonist for Macklemore play the trombone on my song "Wasting Time."  The song will be released late summer or early fall this year.
LAK: This will be our second time having you at the festival – the first time as a solo act.  What should folks expect/look forward to?
G-D: Get ready for high energy, in your face, bold catchy feminist queer hip-hop!
---
God-Des will be performing songs from her first solo project including her smash single, "The Weekend."  Make sure you see this performance!
God-Des is scheduled to perform at 5:20 pm on the mainstage at Seattle PrideFest, Sunday, June 24, 2018. Note that schedule is subject to change! Check out the entire schedule HERE!
(Visited 1 times, 1 visits today)