It's alive!
Three Dollar Bill Cinema's website for EVERY screening and event for the 23rd TWIST: Seattle Queer Film Festival is up and running and you now purchase tickets (as well as full series/gala passes) for every event in this year's festival running October 11 through 21.
You can check out all the films HERE but some highlights we'll mention right now (and, we'll focus on MORE of the films in the weeks ahead):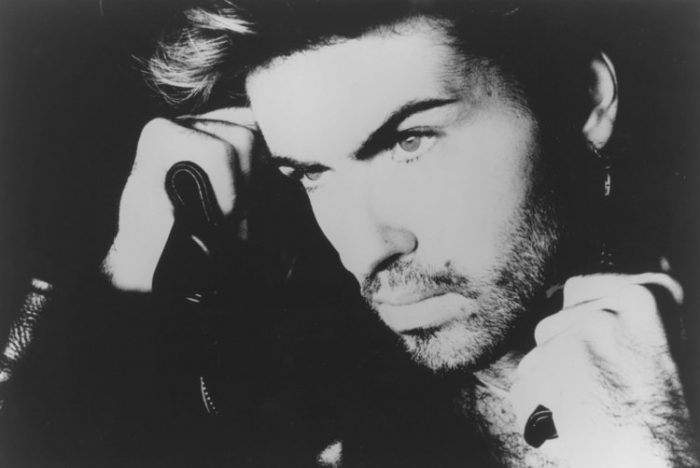 GEORGE MICHAEL: FREEDOM: DIRECTOR'S CUT
Friday, October 12 @ SIFF Cinema Egyptian
George Michael & David Austin; 2017; UK/US; 113 min.
"Careless Whisper," "Faith," "I Want Your Sex," and, of course, "Freedom! '90" are just a few highlights from George Michael's career, cut short by his death at age 53. He created music that defined the '80s and the '90s, and this is his final gift to his fans. Capturing his dreams, his life, and his music, this frank and honest documentary takes us through his dedication to his art, his coming out, his court case against Sony Music, and the story of his love for partner Anselmo Feleppa, who died of an AIDS-related illness. Insightful interviews from Elton John, Stevie Wonder, Tony Bennett, Mary J. Blige, and Liam Gallagher shine a light on this superstar's true and abiding passion for his enduring music.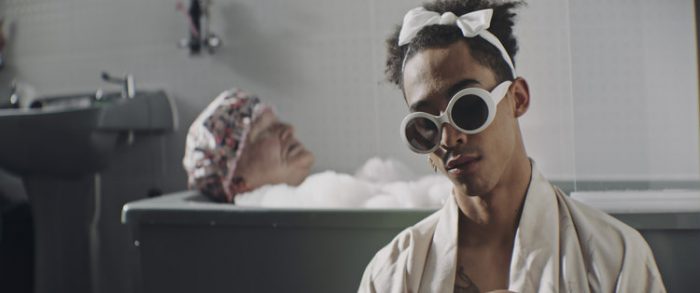 Jamie Patterson; 2018; UK; 79 min.
This 2018 LA Outfest audience winner for Best Narrative and grand jury winner for International Narrative Feature brings together an Odd Couple pairing of seasoned and brazen comedic elder drag queen Jackie (Derren Nesbitt) and naïve younger protégé Faith (Jordan Stephens). When Jackie receives a terminal medical diagnosis, an unlikely bond of friendship and intimacy develops as they explore unfinished business with an estranged daughter and begin to check off items on Jackie's bucket list. Buoyed by two sensational lead performances, this celebration of life across generations and cultural, gender, and sexual identities is often hilarious and heartwarming without being mawkish. A truly winsome comedy that is not to be missed!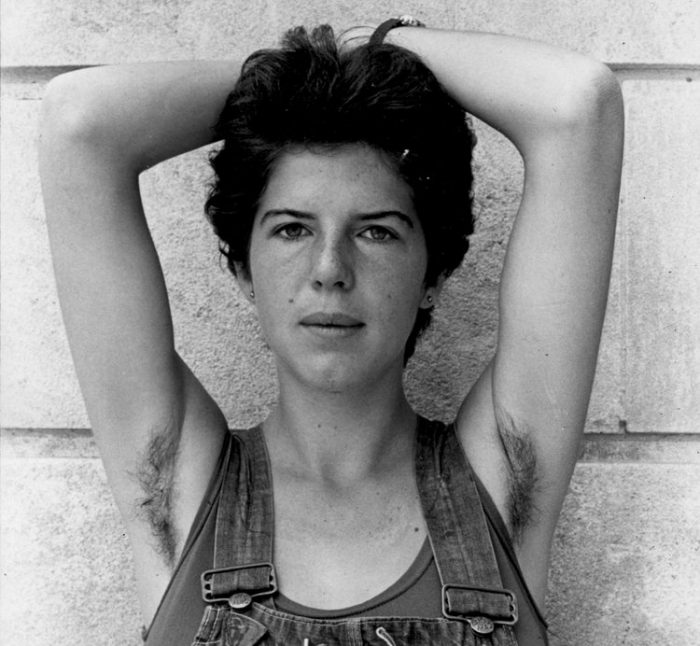 DYKES, CAMERA, ACTION!
Monday, October 15th @ Northwest Film Forum
Caroline Berler; 2018; USA; 60 min.
A history of queer cinema from the women who made it happen—complete with juicy clips and stories—director Caroline Berler's accomplished first documentary goes beyond Hollywood myth-making to show how women, lesbians, and people of color helped transform the queer imagination. Filmmakers Barbara Hammer, Rose Troche, Cheryl Dunye, Desiree Akhavan, and Vicky Du (among others) discuss confronting mainstream image-making and creating work that pushes boundaries, tells great stories, and reflects diversity and desire. A delightful behind-the-scenes exploration of '70s lesbian cinema, '80s activism, '90s New Queer Cinema, and 21st-century pop froth, this is a shoo-in for Best Access to Copyrighted Archival Material and a gift to all cinema lovers.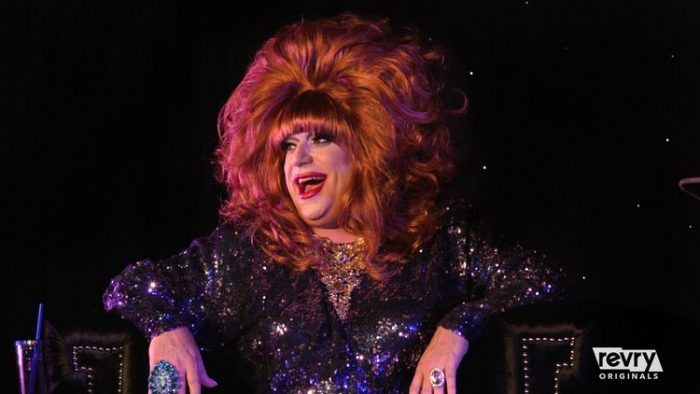 DRAG ROAST OF HEKLINA
Friday, October 19th @ AMC Pacific Place
Cheyenne Picardo; 2018; USA; 78 min.
Enjoy or flee this filmed insanity, where the queens are bringing down The Queen herself. Starring Heklina aka Stefan Grygelko, founder of San Francisco's infamous drag show Mother (formerly known as Trannyshack), this roast is a no-holds-barred catfight. The panel includes Jackie Beat as the host and other terribly bad dragons, including Julie Brown (CLUELESS), Peaches Christ, Sister Roma, Bob the Drag Queen, and RuPaul's Drag Race stars Alaska Thunderfuck and Seattle's very own Jinkx Monsoon. Anything goes in this true slay, from sexual innuendos to downright dirty tricks, until Heklina has the last laugh fo' real. Guests in Attendance.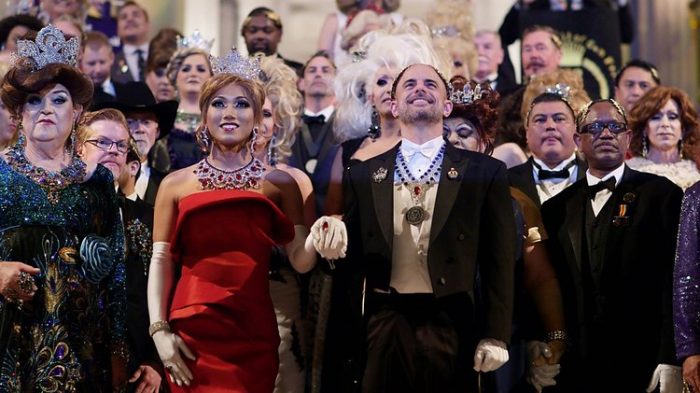 50 YEARS OF FABULOUS
Saturday, October 20th @ AMC Pacific Place
Jethro Patalinghug; USA; 2018; 82 min.
The Imperial Council, founded in San Francisco in 1965, is one of the oldest, most influential LGBTQ organizations in the world, played a pivotal role in advocating for LGBTQ rights and shaping gay culture. Unfortunately, most LGBTQ people are unaware of these brave men and women, including Imperial Council founder, activist and performer José Sarria, who fought for the rights they enjoy today. In 50 YEARS OF FABULOUS, writer-director Jethro Patalinghug documents the historical evolution of the Imperial Council, from its mid-'60s inception to today's struggle to find relevance amid social progress and a newly empowered political movement committed to curtailing a half century of civil rights achievements. Keep an eye out for some footage chronicling the Seattle chapter. Guests in Attendance.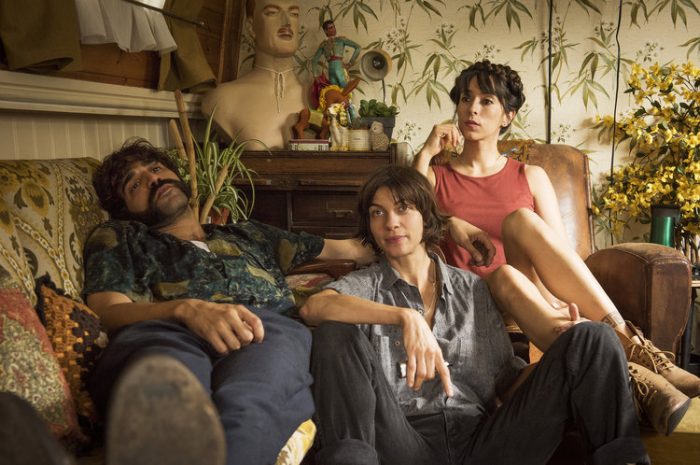 ANCHOR AND HOPE
Saturday, October 20th @ AMC Pacific Place
Carlos Marques-Marcet; 2017; Spain; 112 min.; in English and Spanish with English subtitles
Living on a riverboat on London's picturesque Regent's Canal, a bohemian lesbian couple—boat remodeler Kat (Natalia Tena of the HARRY POTTER series) and part-time salsa instructor Eva (Oona Chaplin of Game of Thrones)—find themselves on a bittersweet journey of love when they decide to start a family. They ask Roger, an itinerant old college friend from Spain, to donate his sperm. One problem: no one is sure what role they want to play—or are capable of playing—in the baby's life, and their confidence wanes to dire levels as the reality of a child looms large. One of the best lesbian dramas of the year, ANCHOR AND HOPE (written by Jules Nurrish) examines friendship, love, and getting everyone on board.
(Visited 8 times, 1 visits today)