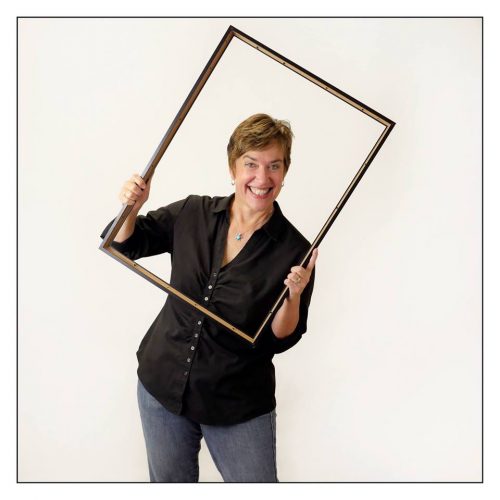 For those of you (and there are many) still bummed that the long running and beloved Xmas holiday sketch show HAM FOR THE HOLIDAYS didn't happen this past year due to the death of the also much beloved Seattle comedy legend Peggy Platt who was one half of Dos Fallopia, the comedy team with LISA KOCH as the other hilarious half who created/produced/starred in "Ham"….we feel you. We missed "Ham" and Peggy and Lisa A LOT this past December…it wasn't the same without them. 
So, this year's annual Lisa Koch Birthday Bash at The Triple Door should be packed with fans who desperately need a snort of Koch to get them through the rest of the year!
For this edition of the Lisa Koch Big Ass Birthday Bash, Lisa will be joined by a truckload of her very talented pals including "Texas comic Vickie Shaw (Comedy Central, Showtime), twisted pianist Roxanna Ward (Olivia), multi-instrumentalist Barbara Higbie (Windham Hill, Trull/Higbie, Olivia)" as well as a slew of local folks.
Special guests include:
Larry Murante (award winning Seattle singer-songwriter)
Jen Todd (3 Track Mind, Laura Love Band)
Mel Watson (Fruit,100th Monkey Records)
Alicia Healy (Seattle singer-songwriter)
David Koch (Cabaret de Paris, ACT, Sing Out Seattle)
Quincy Koch (Lisa's awesome singin' niece)
Ken Boynton and Anna Lauris (ACT, Annaken)
Jason Edwards (drums)
You can grab your tickets to the February 7th show over HERE!
More on the show:
Texan Vickie Shaw is a recovering SOB (Southern Baptist), and has raised three kids as an out lesbian mother. Vickie is a regular on Olivia Cruises, and has been seen on Comedy Central's Premium Blend, LOGO, Showtime, and in the film "Laughing Matters More."

Multi-instrumentalist Barbara Higbie is a Grammy-nominated singer-songwriter.  She has 13 solo/group recordings to her name, was the first female instrumentalist on Windham Hill, and continues to perform as a soloist, with Windham Hill artists, and in a duo with singer/songwriter Teresa Trull.

Cabaret-comic extraordinaire Roxanna Ward hails from Laguna Beach, CA.  Ward is mom, teacher, director, conductor, and a regular performer on Olivia Cruises.  She penned the R&B single, "Remember Who You Are" (Phyllis Hyman, Suede).

Koch is best known for her work with loony Seattle sketch-comedy duo, Dos Fallopia ("Ham for the Holidays"), cult quartet Venus Envy ("I'll Be A Homo For Xmas"), and Seattle cabaret ("The Carpeters:  Uncomfortably Close To You"). She has 5 solo recordings, has been featured on Olivia and LOGO, is the composer of Off-Broadway musical "27, Rue de Fleurus", and actually had one of her songs sampled by Jay-Z.

Lisa's crazy pals often pop by for this Bash, so there's no telling who will wander onstage for this wonderfully spontaneous jam.

What:              Lisa Koch Big Ass Birthday Bash w/Vickie Shaw, Roxanna Ward & Barbara Higbie

Who:              Lisa Koch, Vickie Shaw, Roxanna Ward, Barbara Higbie and special guests

When:            Thursday, February 7, 2019

Where:           The Triple Door / 216 Union Street / Seattle, WA  98101

Time:              7:30 pm (doors open at 6:00 pm for dinner)

Price:               $25 advance / $28 door / $35 VIP

Tickets:            www.tripledoor.com / 206-838-4333

Tix link:            https://tickets.thetripledoor.net/eventperformances.asp?evt=1556

Video links:

 https://vimeo.com/211171374 – Midlife Medley (comedy)

https://youtu.be/Ijhuf6EKSvI – Enjoy the Ride (acoustic)

https://youtu.be/M0TrSkme83k – Artzone Spotlight: Lisa Koch
(Visited 3 times, 1 visits today)