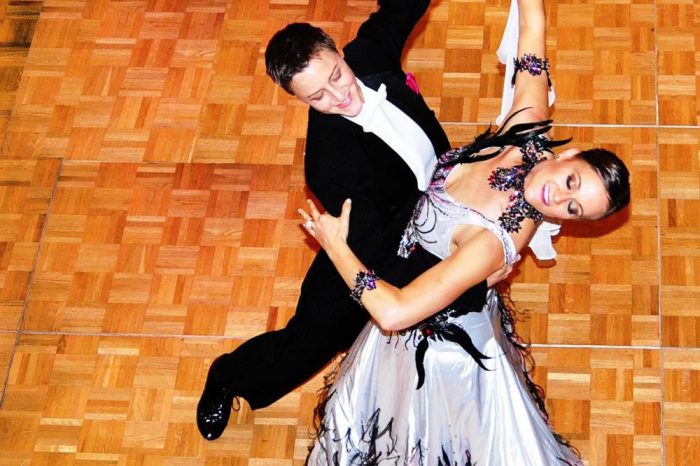 Here's a film coming out soon for home viewing that is of great LGBTQ interest…it's the LGBTQ documentary HOT TO TROT, focusing on same gendered couple performing in competitive ball room dancing competitions. 
For everyone who's yearned for Derek Hough to do the tango with Adam Rippon on "Dancing With The Stars", here's your chance to see men dancing with men/women with women in the zexy world of the ballroom.
The movie, which screened at festivals in 2018, comes to home video in the next few weeks…check it out.
A film by Gail Freedman
Mad Hot Ballroom meets Paris is Burning … or is it RuPaul's Drag Race meets Dancing with the Stars? Whatever your reference, the award-winning and crowd-pleasing documentary Hot to Trot offers a deep-dive look inside the fascinating but little-known world of same-sex competitive ballroom dance.
This lively, poignant film follows an international cast of four magnetic men and women over several years, on and off the dance floor, as they journey to the quadrennial Gay Games. Along the way, dancing is revealed to be both a means of overcoming personal hardships – from drug addiction to familial rifts – and a joyous opportunity to merge passionate artistic expression with proud sexual identity.
2018 Theatrical Release!
On iTunes & Amazon VOD January 29 | On DVD February 5
"A warm and involving documentary…the dancing is stirring
and impressive…unique heft and vitality!"
-Los Angeles Times"Sizzles with artistic and political passions…a lovely, graceful documentary."
-San Francisco Bay Times
(Visited 1 times, 1 visits today)