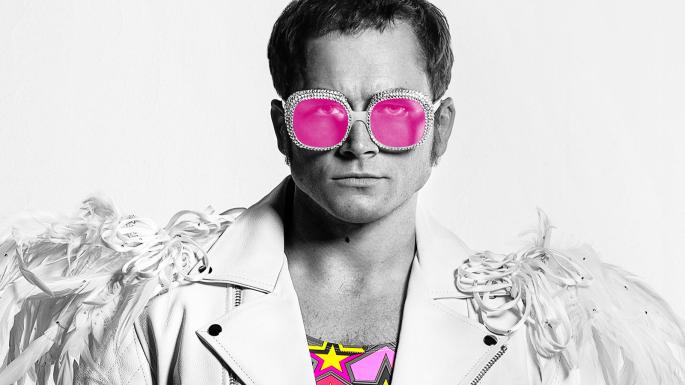 Frankly, we'd go see ROCKETMAN the soon to come out biopic about Elton John, just for the CLOTHES…I mean, Sir Elton is famous for his 50 years of outrageous stage clothes.
But, we wanna see it for the STORY as well and, of course the MUSIC. I mean, it's going to be MUCH gayer and camper than last year's Freddie Mercury/Queen film, Bohemian Rhapsody…at least, we hope so.
Here's a fun little feature on the costumes of Rocketman, designed by Julian Day that includes glimpses of many of the iconic looks recreated for the film which focuses on Elton's beginning in the 60s and up through the super glam superstar years of the 70s.
The film opens at the end of the month but we know promotions are in the works…. QUEER/BAR is doing one on May 20th at their weekly Queeraoke Night. That Monday's edition will be the Rocketman Edition and feature special performances of Sir Elton's classics but special giveaways.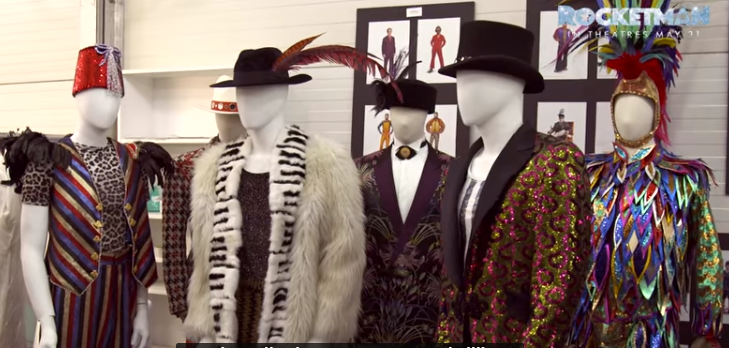 ROCKETMAN OPENS IN THEATRES MAY 31, 2019
SYNOPSIS:
ROCKETMAN is an epic musical fantasy about the incredible human story of Elton John's breakthrough years. The film follows the fantastical journey of transformation from shy piano prodigy Reginald Dwight into international superstar Elton John. This inspirational story – set to Elton John's most beloved songs and performed by star Taron Egerton – tells the universally relatable story of how a small-town boy became one of the most iconic figures in pop culture. ROCKETMAN also stars Jamie Bell as Elton's longtime lyricist and writing partner Bernie Taupin, Richard Madden as Elton's first manager, John Reid, and Bryce Dallas Howard as Elton's mother Sheila Farebrother.
DIRECTED BY:
Dexter Fletcher
WRITTEN BY:
Lee Hall
PRODUCED BY:
Matthew Vaughn, David Furnish, Adam Bohling, David Reid
EXECUTIVE PRODUCED BY:
Elton John, Steve Hamilton Shaw, Michael Gracey, Claudia Vaughn, Brian Oliver
STARRING:
Taron Egerton, Jamie Bell, Richard Madden, Gemma Jones and Bryce Dallas Howard
Follow ROCKETMAN on social media for more updates!
 #Rocketman
Tags: Elton John, Karaoke, Queer Bar, Rocketman, Rocketman Costumes