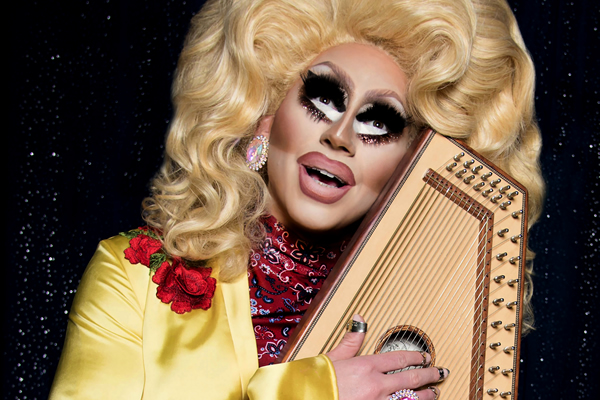 If you love documentaries about drag queens who have appeared on RuPaul's Drag Race then you have a chance to see the latest one this weekend…it's TRIXIE MATTEL: MOVING PARTS which screens at the Seattle International Film Festival this Friday, May 24th and Saturday, May 25th for its Seattle debut. 
It chronicles the life and career of Trixie, aka Brian Firkus, the 29 year old Wisconsinite with the clown Kabuki make-up job and Barbie Doll persona who plays guitar and sings country/bluegrass/folk songs and despite the fact he only finished sixth on the 7th season of RuPaul's Drag Race in 2015, became a fan favorite and eventually won Season 3 of RuPaul's Drag Race: All-Stars in 2018.
Firkus/Mattel teamed up with filmmaker Nick Zeig-Owens to make a documentary film about Trixie's career and had the good luck to film it during a busy and tumultuous period in the performer's life in 2017 and 2018. The star was doing shows all across the country while recording a new music album as well as filming a very popular webseries with good friend and fellow alumnus of Season 7 of RPDR, Katya Zamolodchikova, AND, preparing to do RPDR: All-Stars 3.
All that on its own was enough to provide material for a 4 hour documentary but to increase the drama, Katya had a mental health/substance abuse fueled breakdown and had to take a break from filming their webseries.
All this drama plus insight into Mattel's beginnings including a dysfunctional and at times violent relationship with his family, fuels this 90 minute documentary that also manages to maintain a humorous tone as it highlights Firkus/Mattel's deadpan comedy skills and ability to find humor in the darkest of situations.
Sadly, Trixie can't be in Seattle this weekend to promote the film; the star will be at RuPaul's Drag Con event in Los Angeles but director Nick Zeig-Owens will be present at the screenings to answer questions about the making of the film.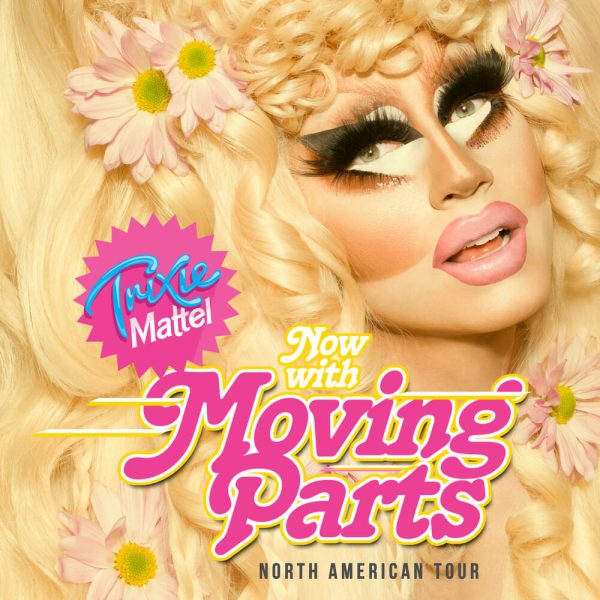 The film will screen on Friday, May 24th at 7pm at SIFF Cinema Egyptian on Capitol Hill and will have a second showing on Saturday, May 25th at the same venue at 4:15pm. 
(Visited 6 times, 1 visits today)