Yup. It's yet another terrific virtual film festival with great queer content and in this case, it's trans-specific because it's the TRANSLATIONS FILM FESTIVAL from the fine folx at Three Dollar Bill Cinema. Of course because of Covid, it's all online for 2021 and it's happening May 6-9, 2021.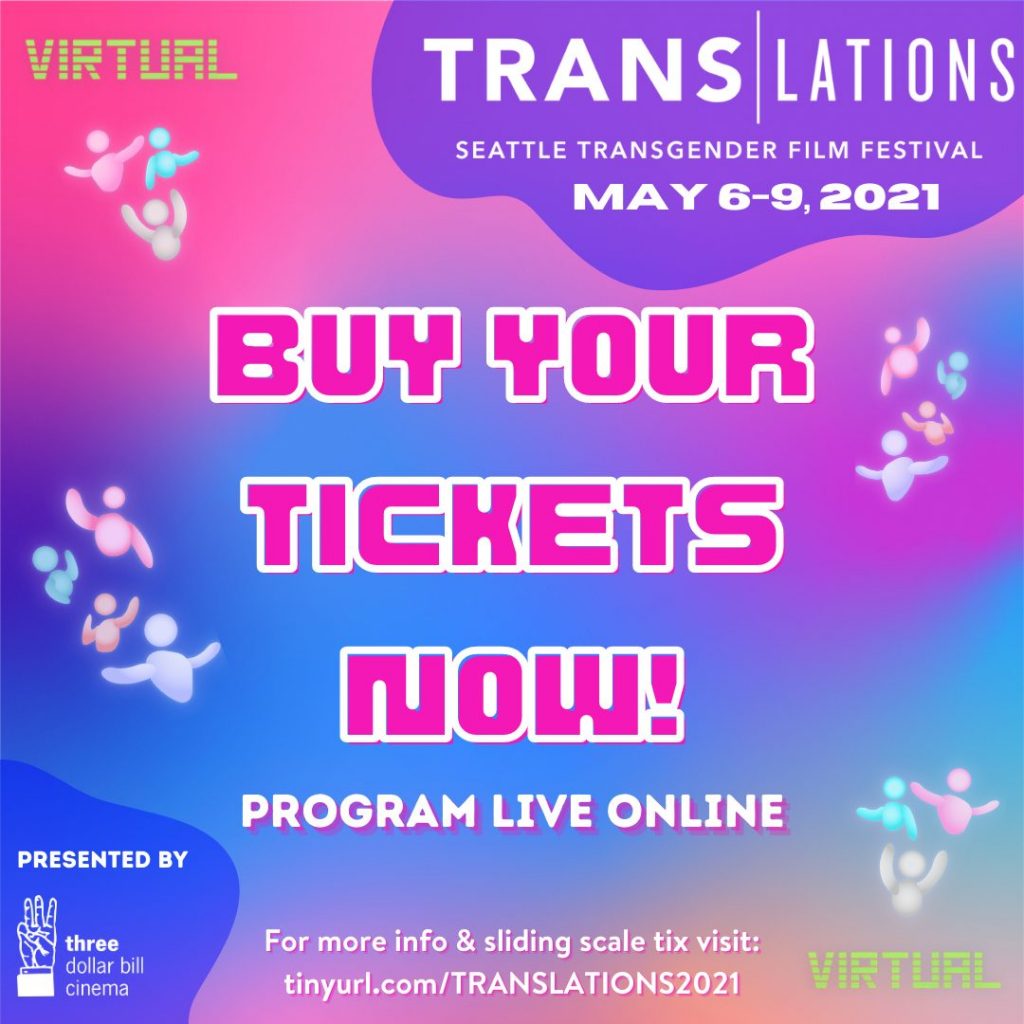 Tickets are now on sale and for those of us on a budget, there's a sliding scale price so EVERYONE can join in on the fun. More info:
Translations: Seattle Transgender Film Festival is returning in 2021 for its second virtual edition in its 16th year! We are so excited to continue to showcase the newest trans talent in the film industry.
Viewable throughout the U.S.! Outside the U.S.?! Viewers can catch our shorts programs and live events, internationally!
100% of our films will be subtitled/captioned this year, as a part of our larger efforts to make our programs as accessible as possible to the vast spectrums of the queer and trans communities.
Check out our event on Facebook!
AND, they've announced the opening and closing films and they're both winners: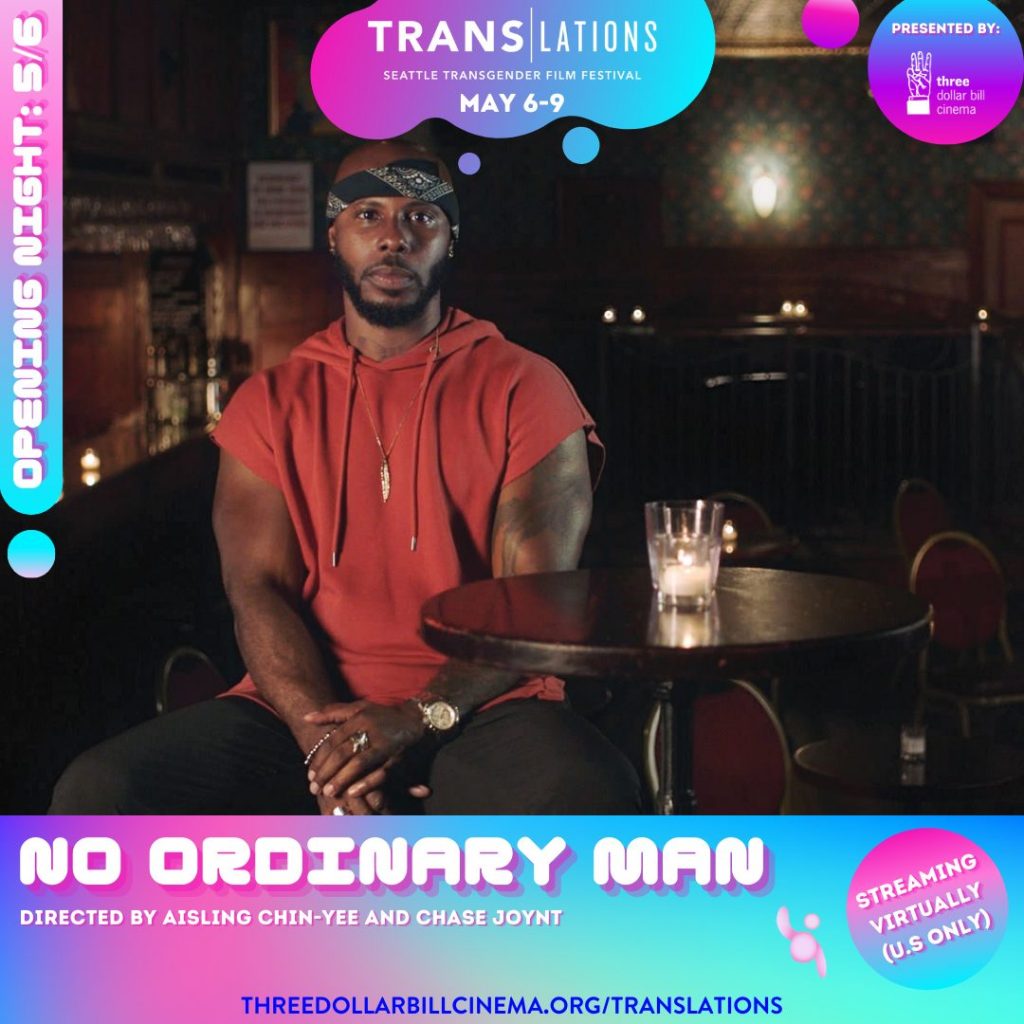 OPENING NIGHT: NO ORDINARY MAN Aisling Chin-Yee and Chase Joynt; 2020; Canada; 83 min.
This groundbreaking, collaborative doc is a creative look at the life of 1950s- and '60s-era American jazz musician and trans culture icon Billy Tipton. Working with a who's who of trans performers, artists, and writers—including Marquise Vilsón, Kate Bornstein, Zackary Drucker, Susan Stryker, and Ryan Cassata—directors Aisling Chin-Yee and Chase Joynt (whose short FRAMING AGNES won an audience award at Translations 2019) paint a uniquely kaleidoscopic portrait of a man who spent his life onstage—but hid in plain sight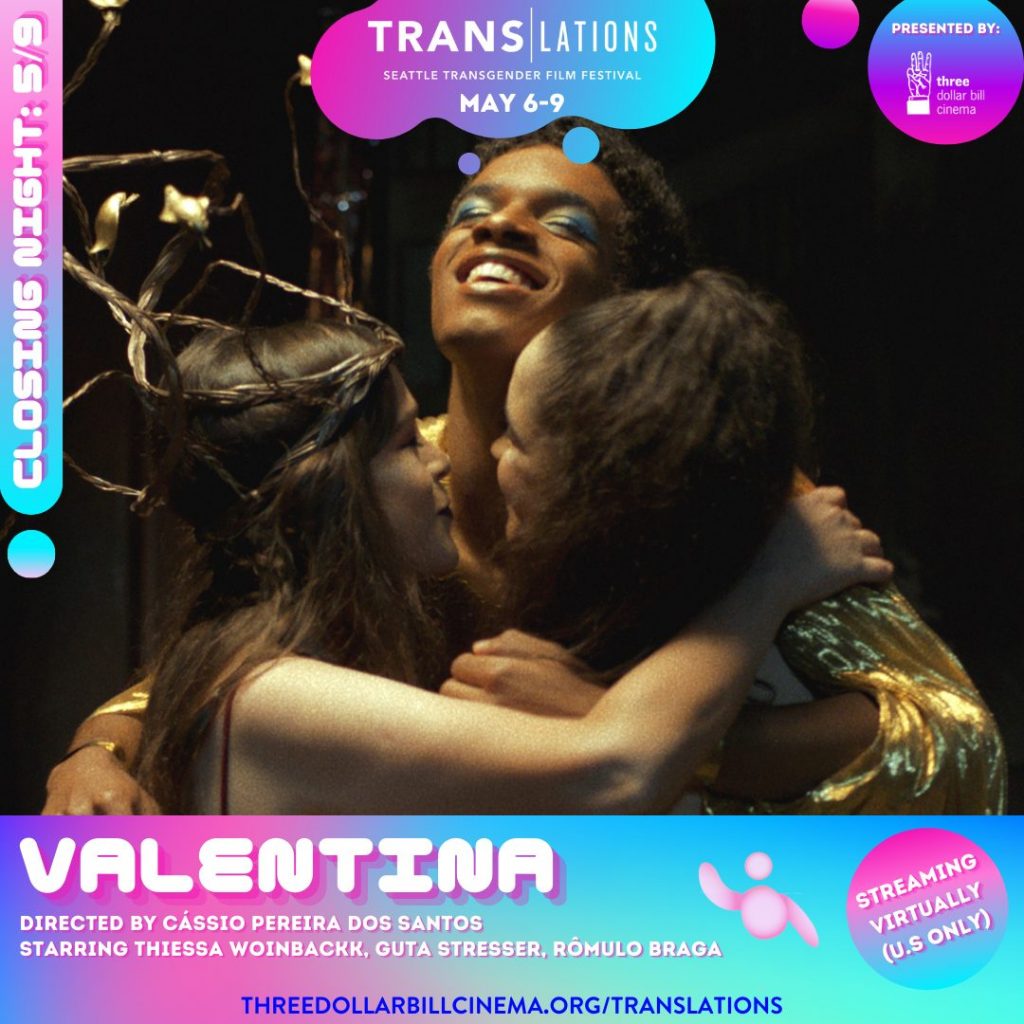 CLOSING NIGHT: VALENTINA
Cássio Pereira dos Santos; 2020; Brazil; 95 min.; in Portuguese with English subtitles

Valentina and her mother Márcia find themselves on the move once again after the high-schooler is discovered to be trans. Life seems hopeful, though, after they land in a small town where nobody knows them and they can start anew. They just have to get the school forms signed by both parents so that Valentina can use her chosen name and gender—but tracking down her absent father is near impossible, and time is running out.
(Visited 2 times, 1 visits today)